Superstorm Sandy 10 years on: Boosting storm resilience | Insurance Business America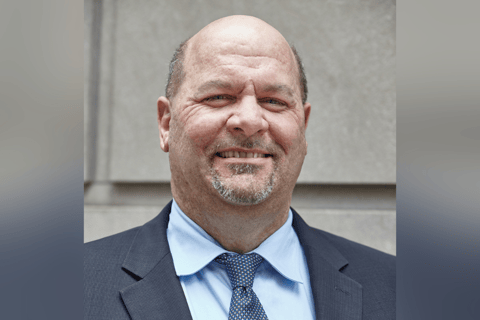 It is 10 years since Superstorm Sandy smashed through the Caribbean before devastating the US East Coast. Described by some as a "franken-storm," Superstorm Sandy claimed over 280 lives, and is the third costliest hurricane in US history – early loss estimates for Hurricane Ian notwithstanding.
What started as a tropical wave off the Caribbean cost of Nicaragua on October 22, 2012, quickly intensified into a Category 1 hurricane, which made landfall in Kingston, Jamaica, on October 22. The tempest then went on to strike Cuba as a Category 3 hurricane, before blowing through the Bahamas.
At this point, weather modelers expected the storm to travel north-east out into the Atlantic, but an almost unprecedented pivot or left turn saw Sandy slam into New Jersey on October 29, impacting most of the Eastern Seaboard of the US with extreme winds and storm surge.
Thomas Varney (pictured), regional manager for Allianz Risk Consulting, North America, at AGCS, remembers that day "vividly". The moment Superstorm Sandy took its infamous left turn, Varney was providing commentary on the storm for a Singaporean radio station. At that time, he could only imagine the devastation the storm might bring.
Read next: How will Hurricane Ian affect the supply chain?
"Superstorm Sandy hit the New York Metro area during a high tide, which dramatically increased the height of the storm surge," Andrew Higgins, technical manager, Allianz Risk Consulting at AGCS, explained in the insurer's report 'Superstorm Sandy 10 years on: Key lessons for storm resilience'.
"On top of that, it was a full moon, which raises high tides along the Eastern Seaboard by about 20%. Finally, the storm was massive in geographical area, as well as slow-moving, meaning it could deliver more sustained damage over a large area."
Superstorm Sandy had a monumental diameter of around 900 miles, or 1,450km, at its greatest extent. It incurred around $30 billion insured losses (approx. $35.1 billion in 2021 dollars), and over $60 billion in economic damages.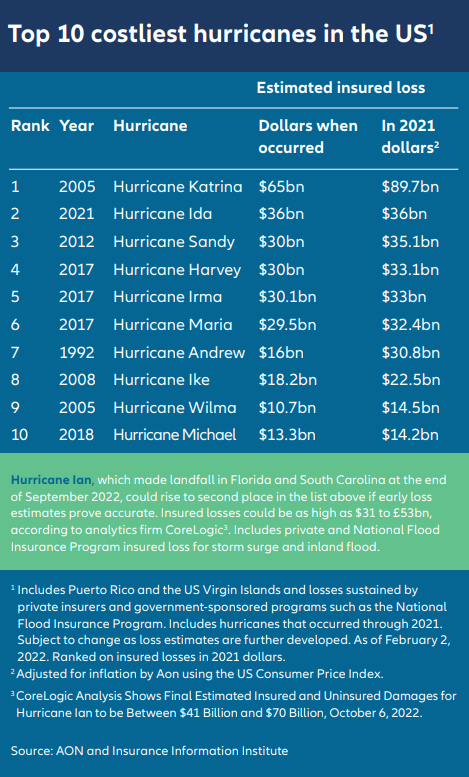 Credit: AGCS
"Looking back and analyzing the different aspects of Superstorm Sandy was an interesting exercise," said Varney. "It hit a huge metropolitan area that wasn't properly prepared for the situation. They were more prepared for a wind event, but Superstorm Sandy was more of a storm surge and flooding event."
Storm surge in New York City flooded the subway system and parts of Manhattan, Brooklyn, and Staten Island. Prolonged power outages lasted for weeks in some areas, and the New York Stock Exchange had to close for two days. Economic losses in the city of New York alone were estimated to be at $19 billion.
Superstorm Sandy was an immensely challenging event for insurers to respond to, according to Varney. The sheer scale of the storm made it difficult for insurers to determine how to allocate and prioritize staffing and resources. He said it was also hard for loss adjusters to gain access to loss sites to evaluate damages because there was so much damage to infrastructure, power outages, and there were local authority restrictions.
"It was hard to get to where the claims were," he reflected. "These days, we can use technology like drones to access storm-impacted areas, and that's helping us to better assess situations as they relate to insured damages and claims."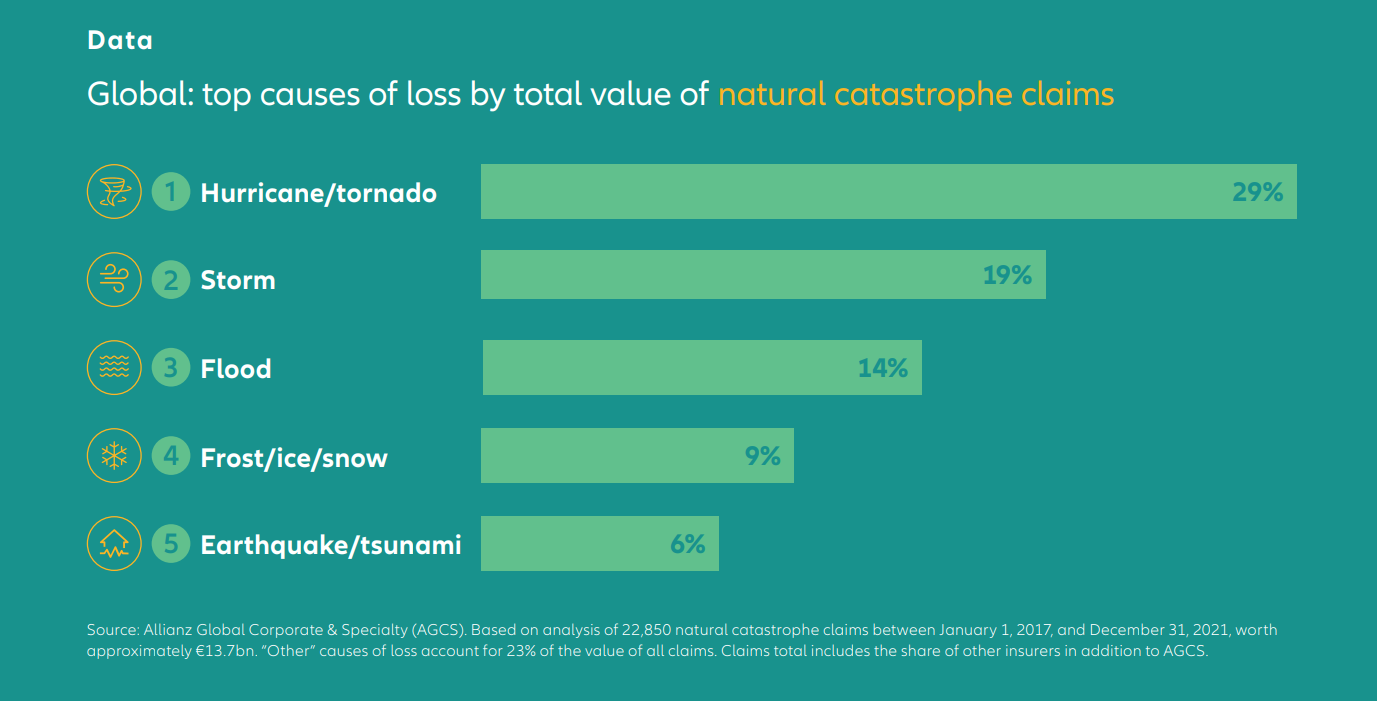 Credit: AGCS
There are silver linings to catastrophic events in the lessons that can be learned from them. Ten years on from Superstorm Sandy, the US has made significant progress in catastrophe risk modeling to better understand events and their potential impacts. The National Weather Service has also developed its understanding and reporting of weather events, according to Varney, to the point that local media outlets are warning the public and providing essential safety information.
Boosting storm resilience
Catastrophic events also provide lessons for businesses about storm resilience, a theme explored in detail in AGCS's report: 'Superstorm Sandy 10 years on: Key lessons for storm resilience'.
Varney emphasized the importance of planning – both in terms of emergency preparedness and business continuity. He said businesses should update and test their emergency preparedness plans, and ensure they can cater to extreme weather events like high winds and floods. According to AGCS, a good plan has the support of senior management, site-specific recommendations, and clear delineation of responsibilities.
Read more: Hurricane Ian losses could hit $74 billion – RMS
Likewise, businesses should test and update their business continuity plans on an annual basis. A well-developed contingency plan provides businesses with the tools to get back up and running as quickly as possible.
"The most important thing is to understand your insurance policy," Varney told Insurance Business. "What does your policy cover? Are there any coverage gaps? And if you have questions about that, please ask your broker or your carrier to make sure you understand the protection or the way the policy will react to a Superstorm Sandy-type extreme weather event.
"Businesses should also consider making improvements to their building and site to help withstand the high winds and flooding that can accompany a windstorm. Installing emergency generators can help with loss of power, and raising critical equipment from ground-level [can help to mitigate flood damage]."
AGCS also shared advice around protecting the building 'envelope' from high winds, including measures such as using impact resistant doors and glass, or providing securement of the roof covering system to the roof deck. These things, Varney noted, don't happen overnight, but they can go a long way to mitigating the impact of extreme weather over time.
"The interesting thing is that so much of the US is built on some type of waterway, whether it's a lake, a river, or on the coast. And so, we do have a situation where [urban development and economic value] is building in these areas that may be impacted by storms," Varney commented. "Improvements are being made to construction and building codes, and that puts us in a better place, but it's also down to every business and individual to take steps to protect themselves and build resilience."