Swiss Re reports massive income for first nine months of 2018 | Insurance Business America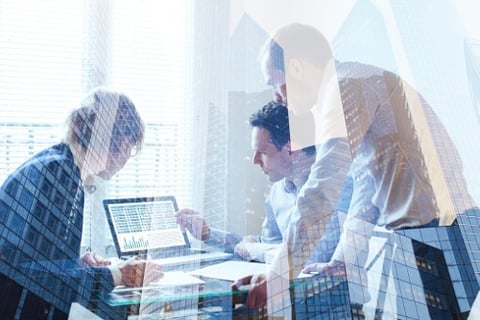 Swiss Re has reported a net income of US$1.1 billion for the first nine months of 2018, compared to a loss of US$468 million during the same period last year.
The turnaround happened despite an estimated claims burden of US$1.6 billion from natural catastrophes and large man-made events in the reporting period, Swiss Re said in a statement.
The reinsurer's property and casualty businesses were particularly impacted by large losses in the third quarter, notably typhoons Jebi and Trami in Japan, Hurricane Florence and the Carr wildfire in the US, and a windstorm in Canada. Meanwhile, Swiss Re said that its life and health businesses continued to deliver a strong performance.
The property and casualty reinsurance segment posted a net income of US$634 million, impacted by large loss events, while life and health reinsurance delivered a net income of US$644 million along with continued gross premium growth. Its Life Capital unit reported a gross cash generation of US$1 billion, with a net income of US$4 million.
Meanwhile, the Swiss Re Corporate Solutions unit suffered a net loss of US$5 million, but its gross premium income continued to grow.
"During the third quarter, we once again witnessed a series of natural catastrophes and large man-made disasters that devastated lives and disrupted businesses, particularly in Japan and in the US," said Swiss Re Group CEO Christian Mumenthaler. "The situation continues to be challenging in the US, with the landfall of Hurricane Michael in October. Our sympathies go out to people affected by all of the events of the past months.
"In these tough times, we have the financial strength to support our clients, and ultimately their customers. This demonstrates the value we can bring by swiftly paying claims to help people and businesses get back on their feet following such catastrophes."
Swiss Re also announced that Thomas Wellauer, group chief operating officer and member of the group's executive committee, will retire at the end of June 2019.
Wellauer, 63, joined Swiss Re in 2010 as group COO, and was initially tasked with leading the complex, multi-year reorganization of the company when it introduced a new holding structure and legally separate business units.
Over the past eight years, Wellauer successfully introduced a globally integrated operations platform and instilled a commercial mindset in its over 3,500 employees in all related functions such as IT, HR, legal, and digital delivery. In addition, he has served as member of the boards of Swiss Re's key subsidiaries in the US, Singapore, and Luxemburg, and was CEO of its Switzerland unit. In this function, he also led the initiative of establishing Campus Mythenquai with its new headquarters, Swiss Re Next, which opened in 2017.
"I would like to thank Thomas on behalf of the Swiss Re board of directors for his substantial contribution to Swiss Re throughout the years," said Walter B. Kielholz, Swiss Re's chairman. "Under his leadership, Group Operations developed into a highly effective and efficient backbone for the company. We will miss Thomas's broad experience, strategic mindset, and entrepreneurial drive, and we will ensure a smooth transition once a successor has been identified."