Torrent urges expansion of NFIP | Insurance Business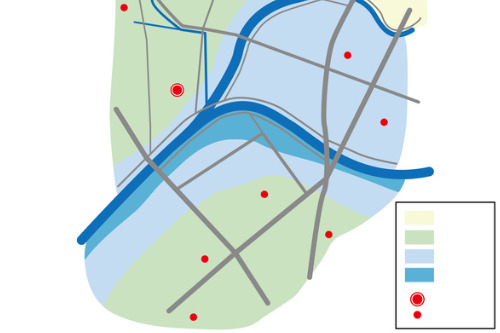 Forty per cent (40%) of the US population – about 127 million people – live in coastal areas, putting them at risk of flooding from storm surge and record-setting high tides, according to a report by Torrent Technologies.
In the report, the Marsh subsidiary said that the public and private sectors needed to take collaborative action to mitigate catastrophic flood risk.
"Policymakers, regulators, insurance leaders and other stakeholders should work diligently to ensure that flood risk does not add to the financial burden the country is facing," said Kevin Tobin, president and CEO of Torrent. "Action is needed now, especially in light of the extremely active 2020 Atlantic hurricane season and rising sea levels."
Tobin said that the most important action is to extend the National Flood Insurance Program – the main source of flood insurance in the US – which is set to expire Sept. 30. If the NFIP is allowed to lapse, no new flood insurance could be written by the program, which could put a drag on real estate transactions and economic recovery.
"We urge policymakers to extend the NFIP and keep flood insurance available to the millions of Americans who need it," Tobin said.
However, flood risk cannot be solved by insurance alone, Torrent said. The report stressed the need for coordinated resiliency efforts involving both the public and private sectors.
"The underlying principle of the code is that flood resilience must combine resistance – measures that hold back water – with the ability to recover quickly," Torrent said. The report recommended that governments, regulatory authorities and the insurance industry work together to simplify the flood insurance process, share flood-risk data, continue flood-related technology innovation, combine government-backed programs with private-sector risk analytics, and explore parametric insurance options.
"Together, the public and private sectors can apply innovative insurance solutions, resilience planning and execution, fresh technologies, and new processes to better understand and evaluate flood risk in the US with the goal of building more resiliency and mitigating damages," Tobin said.