Want more private flood insurers? Increase federal rates | Insurance Business America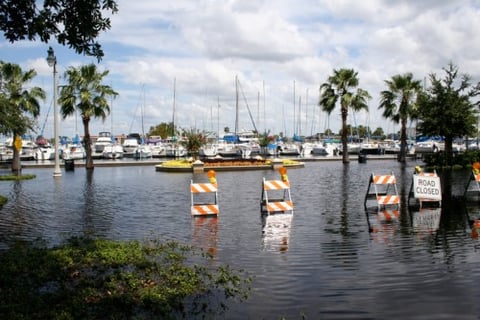 Florida is one of the only places in the nation where homeowners can obtain private flood insurance, rather than going through the National Flood Insurance Program. And the state may also offer a case study in how to broaden private flood insurance: by hiking federal rates.
Florida started down the road to private flood insurance in 2012, when Congress passed the Biggert-Waters Flood Insurance Reform Act. The intent of the legislation was to limit subsidized premiums for some federal policies. The result was a titanic case of sticker shock for Florida homeowners.
Celebrate excellence in insurance. Join us at the Insurance Business Awards in Chicago.
The NFIP offers lower rates for properties that predate the program but adhere to the housing codes from their time of construction, according to a report by E&E News. It also grandfathers in properties, allowing them to keep their premium rates even if new flood maps calculate an increased risk.
The Biggert-Waters legislation required raising the NFIP's most-subsidized premiums until they were at sound levels – which meant that a quarter of a million Florida business owners and homeowners suddenly saw their premiums skyrocket by 25%. Another 578,000 policyholders were told they could only keep their subsidies until they either sold their homes or suffered severe, repeated flood losses, E&E News reported.
Learn more about flood insurance at the Future of Flood event being held in Miami, Florida on November 16. Click here for more details and to register.
"People's premiums were increasing by thousands of dollars," Pinellas County state Sen. Jeff Brandes (R) told E&E News. "They were saying they had to turn their keys in to the bank. It devastated the real estate market in my community."
Brandes, with the help of former state insurance commissioner Lisa Miller, drafted a bill to give Floridians more options for flood insurance. And although Congress ultimately reversed the largest Biggert-Waters hikes, the initial shock convinced Florida legislators to let the private market in, E&E News reported.
"When people have the choice of paying the higher NFIP rate or the lower private insurance company rate, what do you think they are going to choose?" Miller said. "The market drives the product."
Related stories:
Senator worries FEMA exec is 'fox guarding the henhouse'
Hiscox introduces product to address flood insurance gap