What is the key coverage for flood-devastated firms? | Insurance Business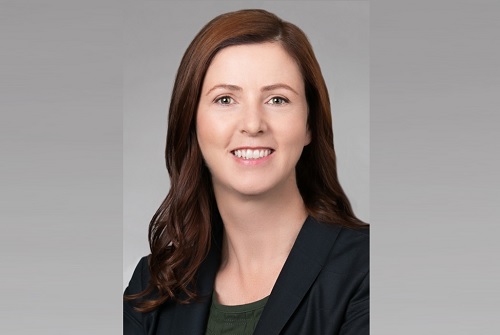 When a hurricane's barrelling in, it's only natural for business owners to think: "Yikes! We need insurance coverage, and fast!" The top priority suddenly swings from "How many units sold today?" to "How can we mitigate our losses when the storm blows in?" News flash – it's too late to think about these things after the National Hurricane Center has issued the alert.
Disaster preparation and recovery plans are vitally important for commercial insureds with extreme weather exposures, according to Martha Bane (pictured), managing director – property practice, and executive vice president – real estate and hospitality practice, at Gallagher. These plans should not be drawn up in panic as adverse weather rolls in. Rather, they should derive from detailed consultation with risk and insurance experts well in advance of any imminent threat.
As Tropical Storm Barry barrelled in towards the Gulf Coast on July 11-13, businesses and homeowners in Louisiana shook with "Katrina PTSD," New Orleans businessman Kip Cullen told Bloomberg News. As the fear of flash flooding intensified, some businesses turned to their agents to purchase extra flood coverage - but the private markets said 'no'. Most private flood insurers issued a moratorium on flood coverage in the Gulf as soon as they were aware Barry was blowing in.
This is a normal practice as insurers look to control their own exposures, and it highlights the importance of businesses understanding how much coverage they have and need prior to an event. Bane explained: "When you look at Tropical Storm Barry, there are two different coverages that really come into play: wind/hurricane coverage and flood coverage. Unfortunately, there's still a lot of misunderstanding among insureds about the differences between those coverages and how they react to certain events.
Read next: Californians woefully underinsured against earthquakes
"When Hurricane Katrina struck in 2005, a lot of people thought they had hurricane coverage when really they only had wind coverage, meaning their flood claims were denied. It's very important for insureds to have contract certainty before an event so they know what type of coverage and how much coverage they have. This is where agents and brokers can really play a critical role."
When it comes to the flood peril, insureds generally have two insurance options depending on their location and their risk profile. Some will have access to flood insurance via the National Flood Insurance Program (NFIP), and others will turn to the fast-emerging private flood insurance markets. The NFIP has traditionally been a lot less expensive because it's funded by the government, but the program has taken a hammering of late, and rate increases are expected to occur at some point.
Private market flood insurance is "a good alternative" to the NFIP because the coverage is generally broader, explained Bane. One thing private flood insurers offer that the NFIP doesn't is business interruption coverage. This is vitally important, according to Bane, who explained that business interruption is one of the main reasons for organizations not getting back up and running after a catastrophe or a flood.
Read more: Wildfires in California 'are not going away'
"One thing that businesses don't always think about in the immediate aftermath of a flood or catastrophe event is the non-physical damage business interruption," she told Insurance Business. "If you look back to Houston in the aftermath of Hurricane Harvey, a lot of businesses were shut down for days because flood waters were barring all access from customers, employees and suppliers. You can buy business interruption coverage for that, but it's not standard in most property insurance policies.
"Another thing businesses don't always contemplate is that there may be a waiting period for business interruption coverage to trigger. A policy might not pay out from day one of a business interruption loss. Furthermore, insurance coverage for a lack of utilities and service interruption in devastated areas is generally quite limited in standard property policies. Insureds may not have enough coverage to cover losses resulting from utility disruption. These are all things insureds need to discuss with their agents and brokers when they're purchasing their policies."