Wildfire evacuees in four states advised to review insurance coverage | Insurance Business America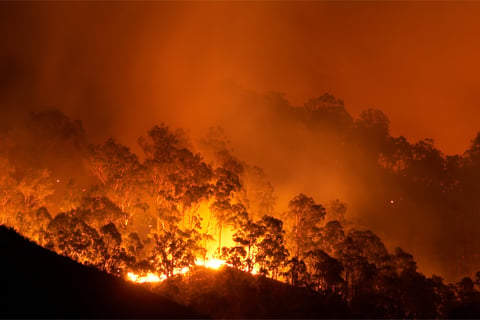 Those who have evacuated due to wildfire risks in Arizona, Colorado, Nebraska and New Mexico should review their homeowners' or renters' insurance policies, the Insurance Information Institute (Triple-I) has advised.
Triple-I noted that wildfires have been active lately in the four aforementioned states. The Tunnel Fire in northern Arizona has been burning for more than a week, and has ravaged over 20,000 acres of land in its wake. Meanwhile, another wildfire broke out in Colorado Springs which prompted evacuations. Another blaze in Nebraska led to one death and multiple injuries, while the Calf Canyon Fire east of Santa Fe is encroaching upon communities in New Mexico.
"Insurers are the nation's financial first responders and will be there to help their policyholders recover," said Triple-I CEO Sean Kevelighan.
But Kevelighan also noted that insurers are facing their own challenges as wildfire-prone states become more densely populated.
"Nonetheless, it remains essential for people residing in these states to have the right types, and amounts, of insurance and that these communities are rebuilt in a more resilient manner," the chief executive commented.
Triple-I offered a reminder that damage caused by fire and smoke is covered under standard homeowners' and renters' insurance policies. Water damage caused by firefighters extinguishing a fire is similarly covered by both policies, and policies can also provide for additional living expenses to those forced to relocate or whose homes were rendered uninhabitable due to wildfire.