Wind events blow up a storm in the CAT property markets | Insurance Business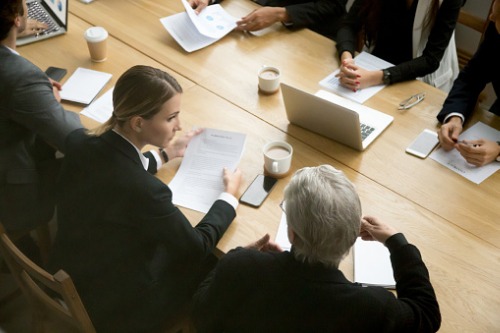 After the North Atlantic hurricane seasons of 2017 and 2018 caused over $100 billion in insured losses, carriers have started to batten down their hatches in terms of what wind-related risks they're willing to expose their balance sheets to.
Catastrophe-exposed property markets – both personal and commercial - are firming up as carriers re-evaluate their risk appetites. This is quite noticeable in the commercial space, where insured business owners rely on the security of long-standing carriers and wholesalers for dependable coverage.
One such organization committed to the CAT space is Orchid Insurance, a specialty underwriter of catastrophic exposed property. For over two decades, Orchid Insurance has been offering catastrophic property insurance for thousands of agencies from coast to coast for personal and commercial lines markets. They have been experiencing firsthand the developing market conditions.
"The market has certainly changed in the last six months, more so than in the prior year," commented Bryan Schofield, senior vice president of commercial lines at Orchid Insurance. "Adverse loss development has deteriorated results for several carriers and has become the focus for many in the industry. "We're seeing changes from capacity providers. The market is firming up but I'm still not sure I would call it a hard market at this time. Carriers are reacting to these conditions in different ways. Some carriers are implementing rate increases as the result of reinsurance costs rising; others have chosen to increase deductibles or remove 'included' coverages; while a few have completely pulled out of the market."
Offering CAT markets is not for the faint of heart. Orchid Insurance has been offering catastrophic product offerings such as Wind-Only since it opened its doors in 1998. Wind-Only products are not easily found as it covers insureds (commercial and homeowners) against damage from hail and/or windstorms, regardless of if the damage stems from a hurricane, or an everyday storm. This is a big deal, especially for business owners in coastal high-risk areas, where many primary carriers tend to exclude the peril of windstorm in order to limit their exposure.
Flexibility is key for business owners and homeowners alike. Orchid has created a niche market in meeting the unique needs of agents in coastal markets. "There are many carriers who simply don't want to take risk in catastrophe (hurricane) prone areas. At Orchid we give our agents access to flexible products, they can write an All Risk policy, or they can bind a Wind-Only policy, Schofield explained. "This policy can protect against the peril of wind, including wind-driven rain, for the building, business personal property, business income, ordinance or law, outdoor property and other exposures."
With the changing market conditions, some insurance carriers are currently "sitting on the sidelines" waiting to see how the 2019 hurricane season turns out, according to Schofield. Those who have exited the market or withdrawn some capacity are waiting to see if conditions become more favorable for them to re-enter.
"We have seen some Lloyd's syndicates file revised business plans in hopes of getting approval for additional capacity to deploy in the market," said Schofield. "MGAs such as Orchid Insurance, regardless of what those conditions are, remain committed to providing their agents with reliable products, backed by the most financially stable carriers in the industry."