Zurich sheds light on catastrophic events | Insurance Business America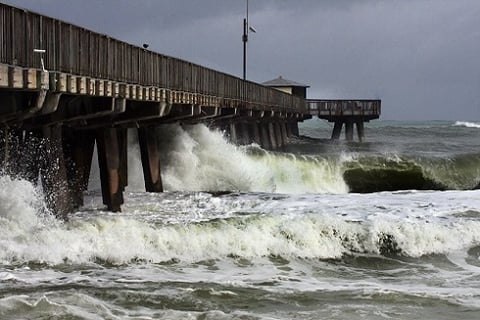 It's hard to forget the impact that a natural catastrophe can have on a city, state or country, but it's equally a challenge to put mitigation measures in place to prevent further losses the next time a hurricane or wildfire sweeps through a region – at least, that's the belief.
A new study from Zurich Insurance Group reviews 12 of Zurich's global Post-Event Review Capability (PERC) reports and highlights lessons learned from each of the disasters examined so that people, governments, and businesses can be better prepared in the future. The key takeaway, says an expert who contributed to the report, is that mitigating risk is not that big of a hurdle to overcome, especially when you consider the losses that can result from a natural catastrophe.
"Prevention is actually easy. Very often it is perceived as something difficult, but I think if you do it at the right time, in the right conditions, and make really good, sensible decisions, then it's not actually all that hard or expensive," said Michael Szoenyi, flood resilience specialist at Zurich.
Studies show that it's worthwhile and economically efficient to invest more money in prevention because this investment can save companies or governments money when they don't experience losses, according to the Zurich expert. The latest report points to Cyclone Xaver in 2013, which had an assisted living facility in the UK in its path. Because flood emergency and contingency planning were in place, thanks to Zurich's recommendations, people and critical equipment were moved out of the way before the storm struck. In the end, an investment of US$10,100 in flood defences and other contingency costs yielded savings of around US$135,500.
Preparing for, rather than reacting to, natural disasters is becoming more popular, but it's not being done everywhere, even though it's likely that if a storm hits an area, it'll be back at some point in the future.
"We're slowly shifting from response and recovery-focused operations and approaches to a more holistic resilience-building approach that includes more long-term thinking around risk mitigation and risk reduction," said Szoenyi. "But, I think we're not there yet. If you look at the global financial numbers where money is being spent, there is still a majority of money being spent ex-post."
Convincing entities that they should spend the funds on resilience is hard because damage brought on by a hurricane is easy to see, as are the rebuilding efforts, whereas something that hasn't happened is much more difficult to envision.
"How do you prove that the loss was avoided because you don't see it? And that's also why PERCs and learning from events is so important," said Szoenyi, adding that examining the patterns of loss and similarities across natural disasters is critical to mitigating the risk, especially as storms and other hazards are more frequent today at the same time as society is becoming more exposed to these risks.
"There's more people living in vulnerable, exposed areas – we have now more than 50% of the population living in cities, many of those in coastal cities that are subject to flooding following storms, hurricanes, cyclones due to storm-induced surges – so if you overlay all of these elements, including a society that is very much depending on technology that is very clearly vulnerable to water and water damage, that's where you see these patterns come from," he said.
Related stories:
Catastrophe-filled year exposed 'cheating' in the insurance market
QBE North America's hurricane preparedness tips