Advising clients amid travel industry collapse is not for the faint of heart | Insurance Business America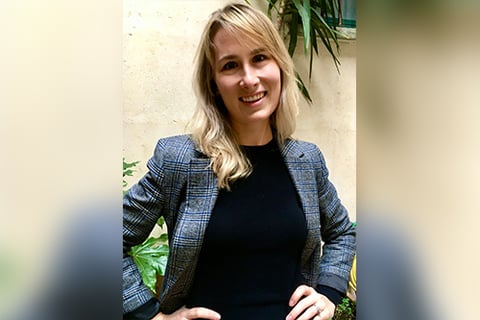 The following is an editorial by Alicja Grzadkowska, senior news editor at Insurance Business. To reach out to Alicja, email her at [email protected]
Thanks to the coronavirus pandemic and related travel restrictions, many hotel rooms around the world have sat empty for months, while flights have likewise been sparsely filled as tourists stay home. Needless to say, the impact of COVID-19 on the travel and tourism industry has been significant already, and its ripple-effects will be felt for years to come.
With the fate of the industry unknown, agents and brokers focusing on this space have been putting in overtime to help their clients navigate a challenging environment. One broker described shedding tears with some of his clients as he listened to their stories dealing with the fallout of the coronavirus. The future prospects of this industry are likely to make both businesses and hopeful future travelers weep. Not only will travel likely not return to pre-COVID levels for some time as countries plan for future waves of the virus, but securing insurance coverage is already proving to be difficult.
For hotels, the insurance marketplace was hardening before the pandemic hit, and it has since become even more difficult to secure affordable coverage. With few insurers writing these businesses and the risks associated with hotels at all-time highs right now considering that their future occupancy rates and revenues are uncertain, insurance professionals have sounded off to Insurance Business on the fact that there's not a lot of options for hotels that have remained standing during shutdowns.
In the meantime, some hoteliers have started fighting for coverage on their business interruption claims. Notably, luxury hotel company Ritz-Carlton filed a lawsuit against its insurance company Zurich North America on June 12, demanding the insurer pay for business interruption claims related to the COVID-19 pandemic. This is far from the only hotel business that will challenge rejected BI claims – the recent lawsuit was filed by a limited partnership called Crescent Plaza Hotel Owner that looks to represent all the hotels insured by Zurich with similar coverage.
Read more: Ritz-Carlton sues Zurich over denied business interruption claims
Travelers, too, are running into coverage issues and will find it difficult to find travel insurance covering pandemic risks if they do get a chance to take a trip. A widespread ban on travel issued by Global Affairs Canada has led to Canadian travel insurers not issuing any individual travel health insurance for those who ignore the advisory, while UK travel insurance providers are closing their doors on new clients. In fact, travel insurance in markets around the world will be a challenge to navigate in the 'new normal' even as buying the coverage becomes a necessity due to the uncertainties of traveling in a post-COVID world. Experts cited by Forbes recommend that individuals now buy insurance very carefully and determine exactly what they're paying for, lest they get stuck with a canceled trip or become victims of another travel-related issue that grinds their plans to a halt.
In this increasingly tough insurance market, brokers and agents will need to be dependable advocates for their clients, whether they're working with business owners or individuals. Not only will policyholders require more handholding to understand exactly what their policies cover and what they exclude, they'll also need to stay informed on why the marketplace is less than friendly right now to new, and even old, risks. As a result, more time will need to be devoted to each client, as brokers and agents have surely already seen, and to staying up to date on resources provided by governments and industry associations that provide guidance on risk management, best practices for returning to work, and financial assistance.
Read more: How to be at the top of your game as an insurance advisor
If there's ever been a time to consider being a specialist broker/agent, this might be it since every industry, and indeed each business, will have unique needs as they operate in this new normal. Staying on top of the developments in each industry let alone each municipality or region will prove to be a challenge for brokers and agents, and will not be for the faint of heart.
As the travel industry attempts to rebuild, those brokers and agents that prove their dedication to clients by approaching their relationships with patience, and who build a deep reserve of knowledge on useful resources and key industry developments, will be by their clients' sides for the long-term.