Have climate protests against insurers gone too far? | Insurance Business America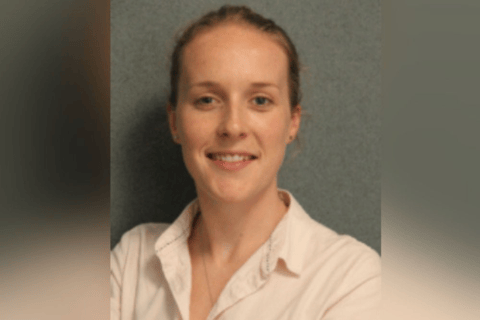 The impacts of climate change are becoming painstakingly clear. It is hurting the insurance industry in more ways than one – in particular, through insured losses from natural catastrophes, which have increased 250% in the last 30 years, according to Capgemini and Efma's World Property and Casualty Insurance Report.
Something must be done. While we cannot control extreme weather events, we can attempt to slow the speed of climate change by taking actions that will reduce global carbon emissions. In recent years, many insurance companies have publicly announced net-zero targets for their operations and investment portfolios, with most aiming for 2050 or sooner, and some have adopted new policies and frameworks that reject carbon-intensive businesses.
While the insurance industry's divestment from "dirty" industries may prove beneficial for climate risk mitigation in the long-term, this change cannot happen overnight. Insurers can't treat the great energy transition like a light switch: on one day, off the next. As Lloyd's of London states, managing and mitigating the impacts of climate change requires "an orderly, but urgent transition" away from carbon-emitting fuels.
"Orderly, but urgent" – I like that phrase, and from my 30,000-foot view of the industry, most insurers are taking an "orderly" approach to the energy transition. Granted, some insurers are moving significantly slower than others, but it's not as simple as saying: "They're dragging their feet for no good reason."
Understanding the speed at which an insurer can and should transition requires complex analysis, and a complete understanding of the company's internal operations, business portfolio, supply chain, and investment portfolio – and at this point, that level of climate disclosure is uncommon. As outsiders, we cannot say with certainty what is influencing a company's climate risk management strategies.
Read next: Climate gets personal – activists protest at Chubb CEO's home
With that in mind, I have a problem with the disorder caused by climate activists who are targeting the insurance industry. On October 27, activists took to the streets outside Chubb CEO Evan Greenberg's New York home to protest the insurer's current policies on fossil fuel insurance and deliver a petition that allegedly had more than 50,000 signatories. Protestors built a mock oil derrick, said to be around "two stories" tall, and they demanded that Chubb enact a policy to end cover for fossil fuel expansion projects.
In my opinion, encroaching on Greenberg's personal life is a step too far. What will that achieve, other than to cause nuisance to residents in the surrounding area? Of course, it puts a spotlight on a very important topic – and yes, perhaps Chubb could speed up its transition – but I don't believe a personal attack on Greenberg is going to achieve the results that climate protestors (and in fact, all climate conscious people) would desire.
As reported by Insurance Business news editor Jen Frost, climate activists have become a common sight at insurance industry events and outside some insurers' offices. Extinction Rebellion activists attempted to block access to the Baden Baden reinsurance conference in Germany. Lloyd's of London has been subject to multiple protests, including one where activists dumped a pile of fake coal outside the iconic insurance building, blocking the entrance.
Looking beyond the insurance industry, there have been a steady stream of climate protest stunts in recent weeks. In May 2022, an activist threw cake at Leonardo Da Vinci's Mona Lisa portrait inside the Louvre Museum in Paris, at the same time shouting: "Think of the Earth. There are people who are destroying the Earth. Think about it. Artists tell you: think of the Earth. That's why I did this."
Read more: Lloyd's AGM: Are protests getting in the way of progress?
In October 2022, activists from Just Stop Oil threw tomato soup over Vincent van Gogh's Sunflowers at the National Gallery in London, and later that month, the same group sprayed orange paint on the windows of the iconic London department store Harrods, while others blocked the busy Brompton Road outside.
In my opinion, this is not constructive; it is destructive – and it confuses the underlying message (one that I support) which is to make the world a better, cleaner, safer place for future generations.
I've said it before, and I'll say it again. We need more constructive communication, more education, more honesty, and more collaboration around climate risk management. Proper climate disclosure is a good start – and this is coming into play. In-depth climate disclosures and reporting will help us to hold companies (insurers included) to account for their actions related to climate change. It will open discussion and generate better understanding around the challenges and opportunities that companies face. It will conduct the orderly transition that is required.
I'm all for applying the pressure, when and where it is needed. But I don't agree with causing chaos, nuisance, or damage. That disrupts from the task at hand, which is to mitigate climate risk and achieve an orderly energy transition.