Lloyd's AGM: Are protests getting in the way of progress? | Insurance Business America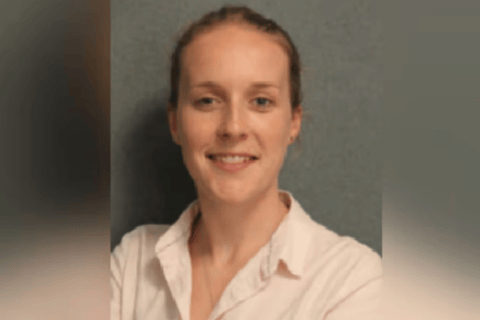 Lloyd's of London (Lloyd's) can't seem to catch a break. In recent months, the world's oldest insurance marketplace has had a target on its back from climate protestors – and they've been relatively successful at hitting their mark.
In June 2021, climate protestors laid a sensory assault at Lloyd's HQ in Lime Street, London, setting off a stink bomb outside the main entrance to protest the market's involvement with climate-damaging fossil fuel projects.
This followed shortly after the same group of activists, known as Insurance Rebellion, used a tipper truck to dump a large pile of fake coal outside the building in April 2021, blocking the entrance with two meters cubed of black rubble.
Aside from those headline grabbing events, the specialty insurance marketplace has faced constant pressure from climate groups to divest from all fossil-fuel related projects, including major developments like the Trans Mountain pipeline expansion in Canada and Adani's Carmichael coal project in Australia. This pressure has gained traction, leading to many Lloyd's insurers pulling their support from any climate-damaging industries or projects.
While I admire the cause of climate activists – we should all be doing our part to sustain the planet and make the world a cleaner, greener place for future generations – I don't agree with any behaviour that may put people in harm's way.
Read next: Lloyd's urges members to attend AGM online amid risk of protests
Last week, Lloyd's asked its members to join its upcoming annual general meeting (AGM) online rather than in-person because "the risk of disruption [to the Lloyd's building] has significantly increased". Lloyd's chairman Bruce Carnegie-Brown said the move would ensure members' safety and security, and allow for the May 19 AGM to proceed in an orderly and fair manner.
This suggests to me that protestors have gone too far. Normal people are being asked "not [to] attempt to enter the Lloyd's building" on the day of the AGM because of safety concerns. That's problematic and, in my opinion, it sends the wrong message about what the protestors are trying to achieve – a better world for all.
Let's not blow smoke over the issue. Lloyd's is involved with fossil fuels. It's a 336-years-old marketplace with a rich – and in some instances – dirty past. But the market is doing something about it. The problem is, with such legacy and regulatory oversight, Lloyd's simply cannot move as fast as other, smaller organizations.
Read more: Lloyd's announces financial results – and a six-year high
The Lloyd's market is focused on environmental, social, and governance (ESG) issues, according to Patrick Tiernan, Lloyd's chief of markets. Through 2022, the market's strategy is to "ensure the transition" away from fossil fuels towards clean and sustainable energy sources.
"2022 will be dominated by the design of measurement frameworks and syndicates' sustainable commitments to meet net zero by 2050," said Tiernan. "Syndicates will be required to submit their ESG strategies as part of the 2023 business planning process. We do recognize that managing agents may be at different stages of maturity, depending on their size and sophistication, in the development of these strategies. Therefore, we will commit to helping syndicates understand what our minimum expectations are."
My point is, Lloyd's is trying to change. The marketplace has introduced new rules and expectations around ESG, and many Lloyd's insurers and syndicates are cutting ties with new fossil fuel projects. With that in mind, I think the corporation should be able to hold its AGM (where it will likely discuss climate strategy) in person and without fear of protestors causing harm. In this case, perhaps protests are getting in the way of progress.