How telematics is revolutionizing claims | Insurance Business America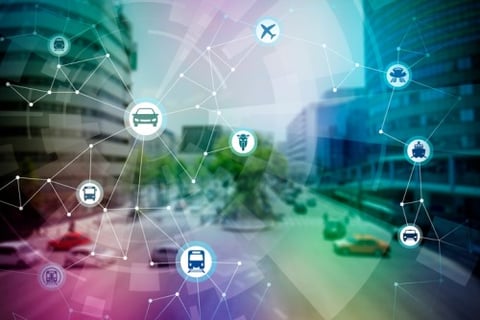 A telematics software company has noticed there's a shift underway in a key market.
"At the beginning, we were working with the underwriter in an insurance company talking about pricing," said Nino Tarantino, CEO of Octo Telematics North America. "But now, for all our insurance partners, the guys from claims are involved."
So, why the uptick in interest towards the technology?
"Today claims organizations are blind. They don't do anything until a policyholder files a claim," said Tarantino. "With telematics, they know there was an accident or there was a bodily injury event in real-time so they can be proactive."
Though the adoption of technology is often a slow process, the CEO described telematics as a "revolution" in the claims process.
If someone has a telematics device in their car and they get into an accident, insurers can determine in real-time where the car was damaged, the extent of the damage, the probability of bodily injury, and what other car was involved, explained Tarantino. It's something Octo has been involved with for many years in Europe. Now, that expertise is proving useful on this side of the globe.
Octo currently works with 24 insurance carriers in both the US and Canada, and positions itself as an IoT platform company that's all about the data. The platform collects information from smartphones, OEMs, black boxes, and other telematics devices installed in vehicles.
The most common use of this data is usage-based insurance, said Tarantino, which helps assess a driver's risk and determines the right price for their auto insurance. A driver's braking, acceleration, speeding, and cornering all factor into the price. Other behaviors that contribute to risk profiles include how much they drive, where they go, and what time they're out on the road.
The next phase of applying the data seems like a natural development considering that Octo has already done it in Europe, where the company's platform collected a million crash data points from devices, 400,000 of which were transformative in crash dossiers used by claims.
"Based on our partners in Europe that have used telematics for many years, they were able to improve the loss ratio by 10, 15, 18 points, which is a huge amount of money in savings," said Tarantino.
The result is a reduction in claim resolution time by close to 50%. Higher customer satisfaction and fewer loopholes for fraudsters are just a few of the other perks, according to the CEO.
It might not be overnight that all drivers suddenly use telematics and all insurers rely on the data for claims, but change is coming.
"I cannot tell you that this happens in a few months and everyone's going to do it, but there's no doubt that it's happening," said Tarantino. "The claims organizations need to reduce their costs and to reduce their cost, they see telematics as a valuable option."
Related stories:
Is this the secret to better driving behavior?
UBI creates chance for insurers to partner with automakers