Insureds misusing their personal vehicles for commercial work? They're going to get caught | Insurance Business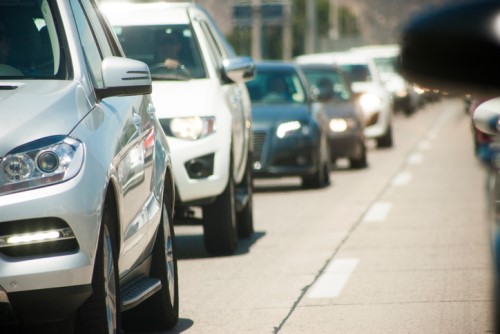 A technology data company is helping carriers catch out insureds who are misusing their policies by using personal vehicles for commercial work.
Alex Young, vice president of risk solutions at Digital Recognition Network (DRN), said the company has contracts with 11 carriers and is in talks with 15 more – which would make up 70% of the vehicle insurance market in the United States.
Celebrate excellence in insurance. Nominate a worthy colleague for the Insurance Business Awards!
The company's data recognition service has built up more than six billion data points of car license plate sightings across the country. With 2,000 car-mounted license plate readers circling the country's streets non-stop, all day, every day, using license plate-recognition technology, the company can spot when identified vehicles are being used inappropriately.
"Every insurance carrier knows they have this problem," Young said. "Many believe the problem is minor, and, in any case, up to this point there has been no effective way of discovering the issue. When insurance carriers see the results of DRN's [data recording], they are generally surprised by the size of the problem.
"We have had carriers with as much as 40% of their 'at risk' VINs showing signs of commercial use. The adoption of this product to eradicate commercial use from the personal lines insurance carriers has been rapid."
Young said a carrier provides a list of VIN numbers it considers "at risk" for commercial use – such as Transits, Sprinters, Econolines, large pickups – and then DRN can pull from its database multiple shots of those vehicles in various situations they've been spotted.
"We discover the commercial use by reviewing our pictures gathered from license plate recognition sightings and look for commercial attributes such as signage, ladders, ladder racks, tools, equipment, commercial trailers, etc.," Young said.
"We look for vehicles that have been insured for personal use and look for indicators that they are used for commercial purposes. The reason this is important is that the risk is significantly different and can lead to losses that are not reflected in the premium charged."
Related stories:
License Plate Recognition is helping insurers catch fraud
CIA nominee Mike Pompeo wants to resurrect phone data collection program