Judge denies Progressive Casualty's motion to dismiss, lawsuit against insurer continues | Insurance Business America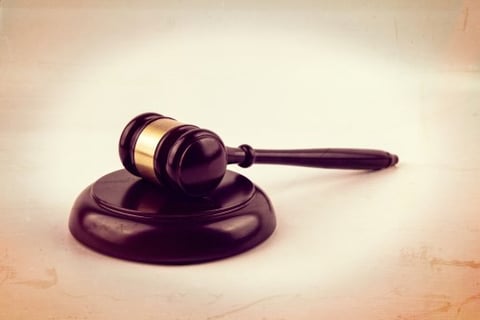 A lawsuit filed against Progressive Casualty Insurance is moving forward, after a judge denied a motion by the insurer to dismiss the case.
Senior US judge Nanette Laughrey of the Western District of Missouri recently denied Progressive Casualty's motion to dismiss, saying the company provided the plaintiff that sued its client with information that reduced its client's capability to bargain, leading to higher damages.
In June 2015, tow truck company owner Tom Devore – Progressive's client – was dispatched to Highway 63 in Boone County to remove a disabled vehicle. But while trying to execute a three-point turn with the disabled vehicle on the highway, a vehicle driven by Mallory Embree struck the disabled automobile being towed.
As a result of the collision, Alexander Wiesner – who was a passenger in Embree's vehicle – suffered life-threatening injuries. Immediately following the crash, he was rushed to the hospital to undergo surgery to repair his torn aorta and nasal bone fractures.
The highway patrol officer who responded to the collision said that Devore's faulty turn and lane usage were contributing causes to the accident. The same officer noted no contributing causes on Embree's part.
Progressive Casualty insured Devore and his company under an automobile liability insurance policy, with a combined single limit of $300,000.
On July 11, 2014, Wiesner notified Progressive that he would be filing a claim against Devore, asking the insurer pay the policy limit in settlement of Devore's behalf. He gave the company until July 21, 2014. The insurer, however, did not accept the settlement offer nor did it make a counteroffer.
Wiesner later filed a suit against both Devore and Embree on July 23, 2014, claiming that the negligence of the two caused him massive heart and body trauma, as well as physical and emotional suffering.
According to court documents, a claims adjuster with Progressive Casualty told Wiesner's attorney on the same day that because it was a "big case," it would "bring big money in."
"That should make you smile," the claims adjuster purportedly said, according to documents.
The documents also said that the same claims adjuster had sent a text message to Wiesner's attorney the week before the filing, saying that she was his "favorite" because she "give[s] [him] money."
Progressive Casualty's investigation on January 15, 2015 allegedly revealed that Devore was responsible for the collision. The insurer also claimed it knew Devore faced the possibility of an excess judgment.
On February 3, 2015, Wiesner's medical bills for injuries sustained in the collision went above $250,000.
Up to that moment, Progressive Casualty had constantly rejected Wiesner's counsel's offer to settle the claim at the policy limit, offering sums ranging from $91,650 to $150,000.
Eventually, Devore was ordered to pay $794,000 in damages, which far exceeded his policy limits. He then filed a claim against his own insurer. St. Louis Record noted that Judge Laughrey focused on one of the counts of the lawsuit, which claimed that Progressive breached its fiduciary duty.
Laughrey's ruling stated that that Progressive's claims adjuster told Wiesner's attorney led the attorney to believe they could get a higher damage amount than the policy limit. By making the statement, the claims adjuster gave away Progressive's bargaining power, leading to higher damages than necessary.