Legislator's bill proposes banning ZIP code use for insurance quotes | Insurance Business America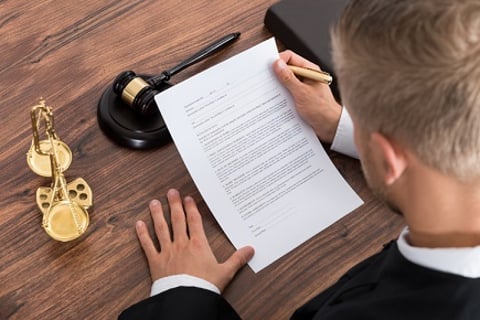 Insurers have faced plenty of questions about how they assess premiums in recent times – whether it's being told that marital status and occupation shouldn't be used to quantify risk, or the case of life insurers that can't make medical assessments of their potential customers. However, if there was one factor that insurers could always rely on to make assessments it was the good old ZIP code – at least, until now.
The ZIP code has been used to assess premiums for a number of reasons – how prone that area is to a high rate of crime, for instance, naturally impacts both car and home insurance premiums. However, State Senator Jacqueline Collins believes that needs to change – and that by barring companies from using a person's ZIP code to determine a premium it could cut out the risk of minority communities facing higher than usual premiums.
As quoted in the
Chicago Sun Times
, Collins, a Democrat in the city, outlined that she would be adding ZIP codes to her pending bill that also wants to outlaw insurers from using a person's credit rating to determine premiums.
Learn how to grow revenue, reduce costs and improve your customers' experience. If you're not currently using e-signature, download this free whitepaper to learn how it can change your business.
The legislation has reportedly been in the works for two years with Collins bidding to prevent insurers from charging higher rates to those in low-income, or predominantly minority, areas. Her efforts come on the back of a report by Propublica and Consumer Reports which discovered that 33 of 34 insurers in the Illinois area charged at least 10% more in zones with a higher rate of minorities. That report, however, has caused something of a storm with the Insurance Information Institute demanding an independent expert review the data it is based on.
Collins, who is part of the Senate insurance committee, is anticipating a backlash from the insurance community.
"What they'll say is that we cannot discriminate based on race, but we know that ZIP codes and credit scores are proxies for race," she told the publication.
What is your opinion on the pending bill? Does Collins have a point – or is it outrageous to take this method of calculating premiums away from insurers? Leave a comment below with your thoughts.
Related stories:
Politicians tell auto insurers how to price risk – prompts clash with commissioner
Specialist auto insurer has credit ratings withdrawn