Politicians tell auto insurers how to price risk - prompts clash with commissioner | Insurance Business America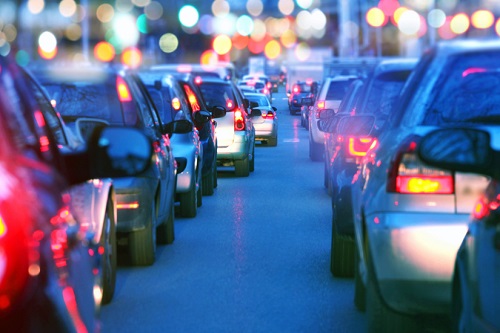 A major showdown is pitting Delaware's Insurance Commissioner against America's biggest insurance associations in a fight over credit scores, age and marital status determining auto premiums.
House Bill 80 would prevent auto carriers from using the insurance credit score, in its current form, to rate the risk of drivers in the state - and it's already been introduced into the Delaware General Assembly.
State legislators behind the bill and Delaware's Insurance Commissioner, Trinidad Navarro (D), say the current driver rating system discriminates against age groups, as well as those indebted, without making the roads safer.
Representative Trey Paradee (D) contends his "anti-discrimination" bill will still charge new drivers and ones who get into multiple accidents or gain several tickets significantly more than other drivers.
Every industry organization
Insurance Business
spoke with is emphatically against the proposed law: one they argue will drive up costs for consumers and result in a less fair system.
The American Insurance Association (AIA) and the National Association of Mutual Insurance Companies (NAMIC) said independent agents would have a harder time placing business because of having fewer products to sell.
"The bill would take away all traditional underwriting factors - and it lists a series of factors that the commissioner has put forward that certainly aren't inclusive of what the market needs," Erin Collins, state affairs director for the Mid-Atlantic Region for the NAMIC said.
Want the latest insurance industry news first? Sign up for our completely free newsletter service now.
Collins said multiple studies back up the current insurance credit rating system including various lifestyle data points.
"There may be no greater predictive factor than a credit based insurance score. According to the Arkansas Insurance Department Study, when credit based insurance scores were used, 86.2% of private passenger auto insureds saw either no change or a decrease to their premium as a result," Collins said.
The AIA's Mid-Atlantic Region Vice President, Eric Goldberg, conceded insurers didn't know what the link between a credit score and a good driving record was - but outlined that the data said people who paid their bills on time were less likely to get into a car accident.
Goldberg also said he was open to Delaware legislators reducing insurance costs for drivers, but this bill would make it more expensive and less fair.
"Capital is rational," he said. "The price someone pays for auto insurance absolutely should be linked to cost of loss. Otherwise, you have a situation where less safe drivers are being subsidized by safer drivers and that's not fair. The idea is to allow carriers to match as closely as possible the price of the loss.
"Then you have incentives and incentives work. I know there are ways to improve your credit score, by paying your bills on time, for example. It's a fallacy that all rich people have good credit scores and all poor people have bad credit scores."
There are a multitude of factors insurance companies use in insurance credit scores, Goldberg said, explaining that how those data points are used to calculate a price is the most valued proprietary information insurers hold on to.
Age is one of those major factors, explained the Insurance Information Institute's Vice President of Communications, Loretta Worters.
"In terms of age, a younger driver will always pay more than someone who's middle aged because of their high risk. The same holds true when people begin to age and have poor eyesight, slowed response time, medications - they all impact a person's driving ability and their potential for an accident," Worters said.
"Credit information has been used for decades to help underwriters decide whether to accept or reject applications for insurance. New advances in information technology have led to the development of insurance scores,
which enable insurers to better assess the risk of future claims. An insurance score is a numerical ranking based on a person's credit history. Actuarial studies show that how a person manages his or her financial affairs, which is what an insurance score indicates, is a good predictor of insurance claims. Insurance scores are used to help insurers differentiate between lower and higher insurance risks and thus charge a premium equal to the risk they are assuming. Statistically, people who have a poor insurance score are more likely to file a claim."
Related stories:
State politicians wade in to try to tell auto insurers how to price risk
Two state insurance associations join forces