Smartcar and True Mileage launch usage-based auto insurance solution | Insurance Business America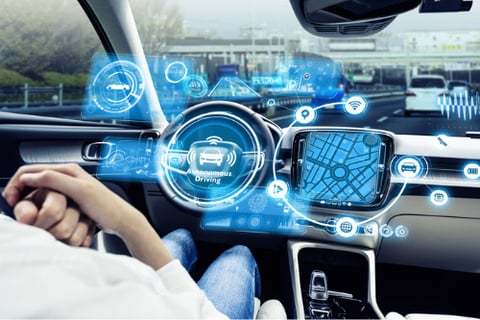 Smartcar, an application programming interface (API) developer for the mobility sector, has formed a partnership with usage-based auto insurance analytics provider True Mileage.
Through the partnership, both companies will launch a simple and accurate mileage and usage-based insurance (UBI) solution for auto insurers. The solution combines Smartcar's API with True Mileage's UBI analytics.
True Mileage's UBI analytics can be used by auto insurers to provide discount programs for their customers. These discount programs can include pay-per-mile policies, discounts at the point of sale, and adjusted renewal rates; the programs can verify and/or accurately estimate a driver's mileage and provide them with discounts if their mileage is lower than expected.
Powering True Mileage's UBI analytics is Smartcar's API, which allows insurers to connect directly to a driver's vehicle. To connect a car, a driver logs in with their connected services account and agrees to share periodic odometer readings; drivers can optionally also share their vehicle location. Once permission to share data is granted, the insurer can then collect mileage data – even mileage data by time of day – and use True Mileage's analytic models to calculate an appropriate discount.
A release noted that two of True Mileage's analytics products can be used in conjunction with Smartcar's API: Mileage Discount Analytics, and Daytime Discount Analytics.
"We're excited to partner with True Mileage, making auto insurance fairer and more affordable during the COVID-19 pandemic and beyond, said Smartcar CEO Sahas Katra.
"I was completely awestruck when I learned that Smartcar enables insurers to connect to over 60 million vehicles—a number that's vastly superior to other solutions on the market," said True Mileage founder and CEO Ryan Morrison. "This is a huge step forward for the insurance telematics industry. We're excited to be at the forefront of this incredible advancement."
Auto insurers can now request early access to the UBI solution through True Mileage's website. The solution itself will be made publicly available later this year.