Construction insurance agent opportunities | Insurance Business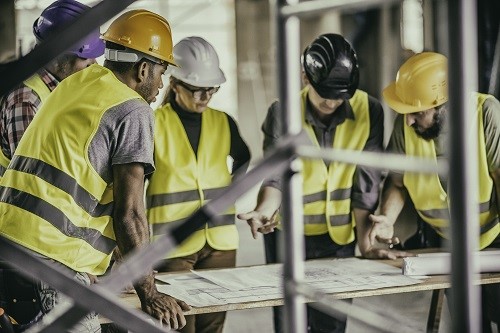 With continued industry growth predicted at 5%1 in 2018, the construction arena continues to be a positive indicator for the strengthening economy. Although it can be a difficult risk type, those insurance agents serving contracting businesses can benefit from this uptick in activity if equipped with the right knowledge and expertise.
While hiring continues to flourish, 70% of contractors are now facing labor shortages.2 This pressure has resulted in increased pay, significant overtime and increased use of subcontractors. These dynamics clearly have direct impact on insureds' workers' compensation coverage. Less experienced hires, more need for supervision, and overtime can lead to added exposures. Understanding the staffing model your insured is pursuing and how they implement it - meaning what training and safety practices are in place - is more vital than ever.
Workers' compensation leaders at Breckenridge Insurance Group advise that, although this increase in payroll has softened the insurance market, it's more critical now to be well-informed about the construction business you are chasing.
"Without the full understanding of how an insured plans to support this exciting period of growth, your insureds may not secure adequate protection, training, workplace safety, and understanding of claims services, thereby putting that insured and employees at greater risk for either a catastrophic event or a large uptick in claims frequency - both legitimate claims and fraudulent; workers' compensation will always be a 'culture coverage,'" stated Shawn Hall Sr., SVP, business development for the brokerage team at Breckenridge.
Vicky Williams, head underwriter of the long-term BreckComp program at Blue River Underwriters adds: "We pride ourselves on being the workers' comp voice of reason as you still need quality coverage, responsive service, claims support and a competitive solution from someone that has been in construction and will be there into the future." Michael Mahoney also of BreckComp knows the cycle of construction has "left many insureds and their agents scrambling when least ideal so best to take time now to assess your partner."
In addition to risk management of personnel, varied construction businesses demand tailored general liability insurance solutions as one size does not fit all. General contractors and subcontractors who are involved in tract home, condominium and townhome construction are very challenging to cover if you are not submitting to the appropriate underwriting source.
Veteran Breckenridge construction specialty broker Mike Foley has the knowledge, access and key relationships with the markets that offer products specific to all construction liability needs. This would include wrap-ups and applicants with more challenging loss histories. Agents particularly appreciate the ability to deliver comprehensive coverage and extremely competitive rates for contractors needing the flexibility to utilize that coverage to help them prevail in the competitive construction industry.
For those contractors that have a sound track record, an admitted program can be a highly effective approach to top-rated coverage. As with Blue River Underwriters Contractors Elite program, having direct access to one underwriter for all lines including workers' compensation, property, inland marine, crime, general liability, auto, and excess, agents can streamline the process of review and deliver a well-rounded, industry specific offering based on decades of experience. Focused primarily on artisan contractors in 21 states, the program led by Cricket Thomas, CRIS, this A++ package is a sound approach to serving the dynamic needs of this industry.
For agents wanting to discuss a specific construction opportunity, please email any of the Breckenridge Insurance Group contacts quoted in this article or send brief details to gofurther@breckgrp.com for assistance.
Related stories:
Clearing the haze around smoke and vape store coverage
What your investor property clients can do to winterize as it's not spring…yet