Labor shortage threatens construction industry's American Dream | Insurance Business America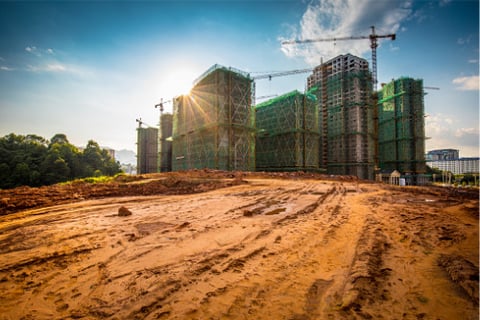 As F. Scott Fitzgerald famously wrote in The Great Gatsby: "The city seen from the Queensboro Bridge is always the city seen for the first time, in its first wild promise of all the mystery and the beauty in the world." He is, of course, referring to the ever-changing metropolis that is New York City.
The 'American dream' sentiment expressed by The Great Gatsby narrator Nick Carraway lives on today. It's impossible not to feel excitement in the city that never sleeps and where the landscape is always changing. The Big Apple has big plans for 2020, including a number of mega construction projects like Hudson Yards, Five Manhattan West, and Essex Crossing.
However, every rose has its thorn. As construction projects continue to pop up in New York, the amount of skilled labor available to do the work is shrinking. With fewer workers on the construction site, individuals are given more responsibility, which increases the chances for on-site accidents, extends project timelines, and sometimes reduces the quality of the work.
Read next: Brokers forced to use more markets for construction insurance capacity
As a result of these trends in New York, insurance companies are fielding more and more claims, which they're having to compensate for by increasing rates, especially when it comes to liability coverage. Jim Cornwell, senior vice president and head of construction at Argo Construction, explained: "From an insurance perspective, the New York marketplace is tighter than other states since there are fewer carriers willing to offer general liability coverage options. The Labor Law exposure present in New York stems from the statutes in place that create a greater chance for an employee injury claim to end up on an employer's general liability policy. Although such scenarios are not unique to New York, the chances increase, because of the New York scaffold law 200, 240, 241.
"Workers' compensation is intended to cover employee injury claims. However, the Labor Law places the onus of workplace safety upon the owner of property and general contractors. Due to contractual risk transfer, the claim can then be placed back to the employee company's general liability carrier. With this high severity potential, fewer carriers are willing to write New York construction, which creates these tighter market conditions. Therefore, contractors face higher premiums and/or less coverage options."
As the nickname The Big Apple suggests, New York City does not do anything by halves. Construction projects in the city tend to be large and complex, and therefore need specialized trained workers. This is where the construction labor shortage is felt the most, and where projects often experience delays.
"The shortage of skilled construction labor means greater competition for labor, which results in competing via better salaries and benefits. This will drive construction expenses and carry over to renovation/construction costs," Cornwell commented. He added that there are ways for contractors to mitigate risks posed by the shortage of skilled labor, stating: "Contractors also have to provide better training and development, so they can build the expertise in-house since availability in the marketplace is scarce."
Of course, the shortage of labor is not the only challenge plaguing the construction industry in New York and beyond. Other emerging risks for construction firms to be wary of include: social inflation and its potential impact on claim values; ongoing construction defect problems; increased risk transfer requirements upon subcontractors; automation; and, of course, the coronavirus pandemic and widespread concerns of a global economic slowdown.