Liberty Mutual construction exec reflects on challenging marketplace | Insurance Business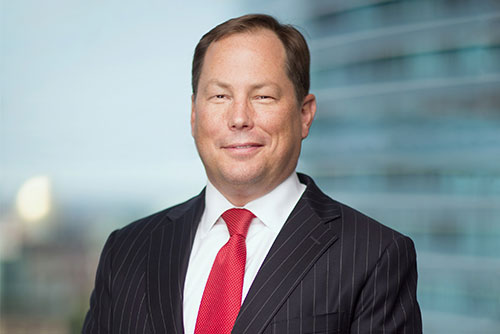 Liberty Mutual Insurance recently appointed Ben Beauvais (pictured) to the newly created position of construction executive, distribution, for Global Risk Solutions (GRS), the firm's global commercial and specialty lines (re)insurer.
In his new role, Beauvais will reach across GRS to drive a single, coordinated approach and meet the specialized needs of construction risk managers and the brokers who support them. He's an expert in the field, having previously served as construction industry executive at Ironshore. His most recent position was chief underwriting officer of North America Specialty Casualty at Liberty Mutual GRS.
"This is a great opportunity across a number of different business lines for a company like Liberty Mutual, which has served the construction industry for decades, but in quite a siloed and segmented way," said Beauvais.
Read next: Brokers forced to use more markets for construction insurance capacity
Breaking down siloes in commercial lines is part of a wider Liberty Mutual strategy, which started about two years ago with the appointment of Dennis Langwell as president of GRS. Historically, Liberty Mutual provided commercial insurance on a siloed basis based on product and geography, which made it tricky for brokers and buyers to access the market. Langwell was given the mandate of breaking these barriers and making it easier for brokers and buyers to get the full range of services and products that they needed.
As part of that evolution, Langwell has appointed various individuals to lead different areas and cut across siloes – Beauvais being one of those key hires. He commented: "There are certain efficiencies to be made with this new approach. If you're a broker or a contractor that needs multiple lines of insurance, our aim is to make that easy for them. And within those sub-segments – whether it's primary, umbrella and excess, or specialty lines – we're able to offer some phenomenal, industry-leading products."
The timing of Beauvais's newly created role at Liberty Mutual could not be any better. At present, the US construction market is challenging to say the least. This is partly due to widespread firming of rates across a majority of commercial lines in the property / casualty market. Rate increases are being seen in primary, umbrella and excess, and specialty lines – and the reasons for this are multifaceted.
One stress point putting pressure on rates in construction insurance is social inflation, according to Beauvais. This has resulted in an increase in nuclear jury verdicts and significantly higher settlement values than those seen over the past few decades. Social inflation has also resulted in new concepts of tort and negligence, as well as more liberal treatment of workers' claims, which has a significant impact on the manual labor-intensive construction industry.
Read more: Liberty Mutual appoints chief underwriting officer for subcontractor default insurance
"We're also seeing more complexity in project type and interdependencies, and the labor markets are very tight," Beauvais told Insurance Business. "There's a lot of demand, especially in the construction space. In fact, there's a demand for skilled labor in all industries, but in the construction space, because the US economy has been so robust in the last seven or eight years, there's been a real drive and a real push to find quality subcontractors and good quality labor.
"Particular to the construction industry, one area of stress I would point out is civil contractors engaged in things like highway construction and street and road paving. Especially in congested areas and high-populated areas of the country, general liability and excess trends have been particularly difficult. Also, contractors involved in any kind of utility work, specifically transmission lines, are having a hard time coming to the table with the historic limits that they've been able to place in the marketplace. That issue is acute, especially in the West Coast, due to the wildfires that we've seen over the past four or five years."
Another challenge felt dearly in the construction space is the increase in large losses associated with commercial auto fleets. Contractors typically have large fleets of vehicles, meaning the odds are not in their favor when it comes to auto liability. Rates in commercial auto insurance have been on the rise for some time due to a number of issues, including distracted driving, inflation in repair costs due to in-vehicle technology, and, as Beauvais mentioned, higher jury awards driven by social inflation.
"Another perennial discussion in construction revolves around challenges with the New York labor market, particularly in the five boroughs of New York, but really across the whole state," Beauvais added. "New York is a very challenging market for construction clients, developers and contractors to find insurance coverage, particularly for the primary layers. There's a strict liability standard in New York for any sort of fall from heights, and that creates a very challenging and high-cost environment for anybody that's on the downstream end of a contract in New York. That, when combined with the tight labor market and the increase in nuclear jury verdicts, makes it a very challenging marketplace."
Beauvais brings 25 years of account management and underwriting experience to his new role as construction executive, distribution, at Liberty Mutual GRS. He told Insurance Business he looks forward to tackling the challenges in the industry and growing GRS's footprint in the segment.