Victor launches revamped builders' risk program | Insurance Business America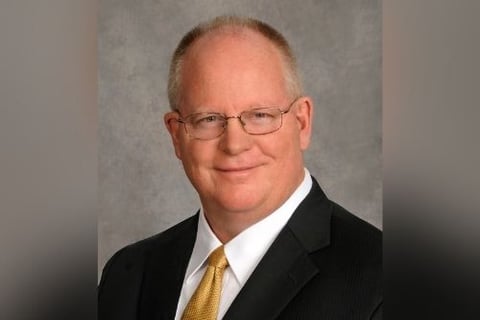 Buildings under construction are exposed to a myriad of risks. From fires, to theft, to natural catastrophes, the challenges that building owners and builders face are complex, but a builders' risk insurance policy can protect against these perils and more.
Victor recently relaunched its builders' risk insurance program with an A++ carrier, with expanded appetite and increased capacity. Victor offers builders' risk solutions in 48 states plus Washington D.C., covering both residential and commercial construction projects, including single-family homes (which make up the majority of Victor's builders' risk book), townhomes, office buildings, apartments, municipal buildings, restaurants, and so on.
The revamped builders' risk program is available for quote, bind and issue online through Victor's V2 platform, a new business portal that gives agents and brokers the benefits of instant quotes and application management through simplified and streamlined, technology-driven processes.
Read next: Victor's A&E professional liability program gets exciting revamp
Jeff Benson (pictured), builders' risk program manager at Victor, played an instrumental role in reimagining the builders' risk program. He said: "I looked at the applications and the information that insurers typically require, and a lot of it is what I would call 'legacy information'. It's questions that underwriters have asked for years, but aren't necessary to write the risk.
"So, we've cut out about 30% of the typical builders' risk application questions, and in doing so, we've completely streamlined the process. Our book is predominantly single-family detached homes, most of which is ground-up new construction, but we also have a substantial amount of renovation and remodeling risk. Most of this business can be placed without too much interaction between the agent and the underwriter. We pride ourselves on not asking too many questions, and through the V2 platform, we're offering a very simple and easy experience for the agent. We even had one agent in Tennessee that quote, bound and issued a policy in under two minutes."
High demand for real estate has set the US housing construction market up for a very strong 2021 and 2022. "That's music to my ears as a builders' risk underwriter," said Benson, but he added that the industry has not gone without its challenges through the COVID-19 pandemic. Many builders have suffered project delays due to a shortage of materials and skilled labor. These delays are not typically covered perils under a builders' risk policy, but Benson stated that if policyholders or agents notify Victor of such delays, they will be able to extend their policy to see out the project.
Victor's builders' risk policy form automatically includes 19 coverages that are not usually offered in a standard builders' risk policy, including soft cost coverage – costs indirectly related to the construction of a building or its development, such as architectural and design fees, inspection fees, advertising and public relations, and more.
Read more: Victor Insurance Holdings appoints new CEO
"Very few builders' risk insurers will include automatic soft cost coverage. That's one of our key selling points at Victor," Benson told Insurance Business. "But it's not just the coverage we include that differentiates our program, it's the limit we're willing to provide. For example, we automatically provide $500,000 in coverage for both property in transit and property in temporary storage. We also include ordinance or law coverage [for when a building has been destroyed by a covered peril and must be rebuilt to up-to-date building codes] of up to $1 million."
For Benson, two key differentiators of the Victor program are the experience of the underwriters – the team has a combined 90 years' experience underwriting builders' risk – and the national reach of the program.
"I've been doing this for a very long time, and I would say there are very few truly national builders' risk programs," he commented. "There are a lot of regional programs, but very few carriers will write the business across the entire country. By providing coverage in 48 states, plus Washington D.C., we do write catastrophe-exposed business […] but we approach it with careful underwriting and may require some extra information from agents or brokers. For example, we can pass through business for ISO protection classes 8, 9, and 10, but based on the value of the property, a quote may require underwriter review and be underwritten based on its unique characteristics.
"The premise of property underwriting is dispersion. That's a fancy way of saying: 'You need to write it everywhere.' The builders' risk line of business is subject to severe catastrophic events. It is imperative that the underwriter balances the book of business with non-cat exposed properties. In other words, writing business throughout the entire country is critical to the long-term success of any builders' risk program. This strategy will insure long term profitability."
To find out more about Victor's builders' risk program and the V2 platform, visit: https://www.victorinsuranceus.com/buildersrisk