Allstate launches consumer education initiative for data security and privacy | Insurance Business America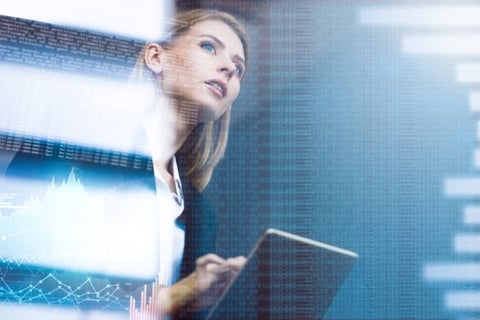 Allstate has launched a consumer education initiative to help customers better understand how their data is shared.
The insurer has launched an online education hub, called Hidden World of Data, which gives customers information about how they can control their digital footprint. The interactive website reveals the impact of activities such as sharing on social media, location services, online shopping, phishing, and so on. It reveals how consumer data obtained through these activities are used.
"As data sharing becomes a part of everyday life in today's increasingly digital world, when managed appropriately, it can be incredibly helpful to consumers," said Allstate head of consumer innovation and design Nicolette de Guia. "Data sharing provides us with many benefits and conveniences – from using apps to avoid traffic and uploading photos to stay in touch with friends. Allstate wants consumers to continue enjoying these benefits of data sharing while ensuring they're doing it in a smart and safe way for themselves and their family."
The insurer also revealed it's working with American journalist and tech expert Katie Linendoll to create a survey of data privacy and security trends in America.
Some of the results of the Allstate Digital Safety Survey include:
Only about half of Americans understand that activities like downloading an app or uploading photos to social media contribute to their digital footprint. Though the average person has about 150 online accounts, 87% of our survey respondents either thought they had under 50 or had no idea.
Despite being somewhat knowledgeable on personal data protection, half of Americans have had their personal information compromised online with 37% having unauthorized charges on their bank statement.
While 85% of respondents are uncomfortable providing their social security information online, nearly half (46%) have provided this information online in the past.
Those who are younger are at a higher risk of having their information stolen as they tend to be less informed, riskier with the information they share online and take less steps to protect themselves.
Related stories: