Allstate reveals new campaign | Insurance Business America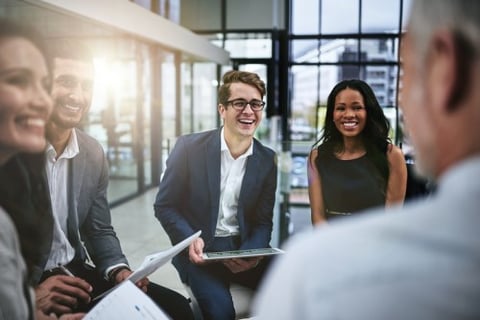 Allstate is launching a new campaign that is looking to educate the public about the trail of data they leave online, and the insurer is partnering with a celebrity to push its message.
Makeover expert and television host Genevieve Gorder is collaborating with Allstate for the new campaign. She stars in a new video spot by the insurer where she receives makeover advice – not for a home, but for her online personal data – from students of STEM Kids NYC.
"I really know my way around home renovations, but I don't know as much about my digital footprint as I should, even though I am very active on social media, online shopping and banking," Gorder said in a statement. "I know a lot of other people are in the same position when it comes to their digital worlds. That's why I'm thrilled to team up with Allstate to share tips and tricks for better data protection."
"This digital safety makeover helped open my eyes to the importance of understanding and managing my life online," she added.
The digital safety makeover tips, as well as other additional digital safety educational tools, can all be found in a new website created by Allstate, HiddenWorldOfData.com.
"Data sharing – from traffic to food delivery and sharing photos across social media platforms – is part of our daily routines and we want consumers to recognize the information that is left behind creates a digital footprint that needs to be protected," commented Allstate head of consumer innovation & design Nicolette de Guia. "Allstate provides our customers with protection and helps them understand risk, both online and off, so we're proud to offer HiddenWorldOfData.com as a source of information for consumers to manage their digital safety makeovers."
According to a release, Allstate will donate $1 to STEM Kids NYC (up to $50,000) for every share, comment, or like of the video from now until November 14.
Related stories:
Allstate boss Tom Wilson – actually "we're a customer focused data company"
Allstate acquires identity-protection service