Allstate boss Tom Wilson – actually "we're a customer focused data company" | Insurance Business America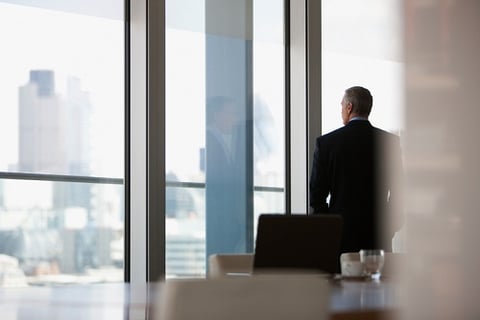 Allstate is one of America's largest insurers – yet CEO Tom Wilson believes his company is at the forefront of something greater than just writing policies.
Speaking at the Fortune Brainstorm Reinvent event in Chicago late last month, the executive shared that his company's use of data sets it apart from the rest of the competition.
"We're a customer-focused data company," Wilson said. "We help protect people from life's uncertainties, but we use data to do that."
According to Wilson, Allstate collects data worth about "11,000 terabytes" from 1.2 million people every day in order to provide a personalized insurance experience.
One of the primary ways Allstate gathers customer data is through its Drivewise app, which monitors users' driving habits. Customers can opt into the program, allowing the insurer to gather real-time driving information and reward safe drivers with competitive rates. Wilson told Fortune that 60% of Drivewise users actually end up paying less for insurance.
The CEO allayed fears of customers giving out too much of their personal data, saying that unlike other tech companies that simply collect data on consumers for profit, Allstate's customers directly benefit from the Drivewise app.
Wilson also believes that fintech startups entering the insurance market will need a way to harness data to be successful. According to him, if the startups do not have enough data, "they can't make their business model work."