Grange Insurance launches cyber insurance product | Insurance Business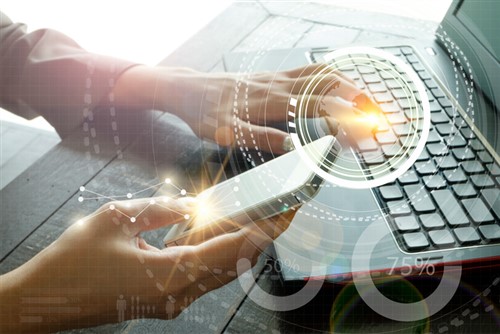 Grange Insurance in Columbus, OH is launching a new cyber product that helps protect consumers from various cyber risks.
The new Home Cyber Protection program by Grange features expanded protection against cybercrime – particularly risks arising from the use of smart devices.
"The rapid growth in connected home technology and smart devices is creating the increased need to protect data, systems and software from computer attacks," said Grange Insurance personal lines president John North. "Our new Home Cyber Protection coverage provides consumers with financial protection in many cases of cybercrime and provides access to experts who can help them fix the damage done. Our aim is to give people peace of mind as they go about their day-to-day online activities."
Although Grange has previously provided coverage that helps policyholders restore their identity after their information is stolen in a data breach, the new cyber protection provides broader coverage and assistance in a variety of areas.
Coverage features of the new product include:
Computer attack – includes assistance in removing malware and reprogramming computers, tablets, Wi-Fi routers and other internet access points.

Home systems attack – includes restoration of devices connected to the internet (i.e. smartphones, thermostats, smart appliances, security and monitoring systems).

Cyber extortion – includes professional assistance on how to respond to a ransomware attack and makes payment of ransom when approved.

Online fraud – includes assistance to losses due to phishing schemes, illegal bank and credit card transfers, forgery, counterfeit currency, and other similar deceptions.

Data breach – includes forensic IT and legal reviews, as well as notification and recovery services when private nonbusiness data entrusted to an individual is lost, stolen or published.
The new product comes after Grange released the results of a study it had commissioned, which found that one in four consumers had been a victim of a cyberattack. The same study also found that most consumers are unaware of what they can do to protect themselves from cyber threats.
"Our research suggests that too often people don't know what to do about cybercrime or where to go for help. Nearly one in five consumers believe that doing more to protect themselves is too much of a hassle," said North. "With this expanded coverage, we hope to let consumers know we are here to help and that it can be a simple process."
Related stories:
New insurance plan covers cyber bullying
QBE ties up with insurtech to launch cybersecurity solution for SMEs