How can cyber training enhance your business? | Insurance Business America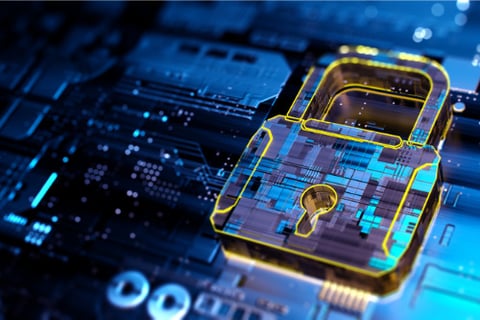 Cyber insurance training provides added value to clients through technical knowledge and expertise. However, while there have been conversations about educating the client, there has simultaneously been a lack of education resources for brokers, underwriters, and claims professionals to call upon.
"In today's environment, especially with the hardening market, we see how a lack of cyber education directly affects the ability for brokers to sell and underwriters to properly assess cyber risks," Guy Simkin, CEO and co-founder of Cyber Insurance Academy, told Insurance Business.
The Cyber Insurance Academy offers a robust program that enhances cyber expertise for brokers, underwriters, claims professionals and risk managers. Its cyber insurance course covers topics from the fundamentals of cyber security to advance subjects such as cyber underwriting, claims and incident response, risk management and regulatory compliance.
"Cyber is a lifestyle," said Simkin. "Threats are constantly changing, and you have to stay up to date with the latest news and developments within the cyber space to assess risks as they're occurring."
The Cyber Insurance Academy has collaborated with industry experts to create a comprehensive syllabus, where students undergo cyber insurance training about what is necessary and relevant to thrive in the cyber segment.
"We teach our students about the foundation of the cyber space and terminology needed to conduct a productive conversation with technical professionals," Simkin added.
In the cyber insurance market, it is critical to have the ability to speak the same language as technical professionals. Having in-depth knowledge of this specialty allows brokers to project confidence during negotiations, which is critical to facilitating new business.
"The knowledge gap we've identified is holding the market back from reaching maturity and making products profitable," Simkin explained.
"We really believe that education is key if you want to survive in this industry," said Simkin. "We provide our students with the skills, language and confidence needed to operate in today's cyber insurance space."
The academy's cyber insurance course is aimed at both experienced and inexperienced insurance professionals and works with large scale companies looking to train their workforce and build a strong technical foundation.
After completing cyber insurance training at the Cyber Insurance Academy, graduates receive a Certified Cyber Insurance Specialist Certification (CCIS). The interactive learning program is accredited by the Chartered Insurance Institute (CII) and CII members are eligible to claim up to 50 structured CDP hours towards their relevant CDP scheme.
After obtaining a cyber insurance certificate, the academy provides continuing education, connecting students with a network of cyber insurance professionals where they can stay informed about the latest trends and developments and promote the growth of the cyber insurance market.
The Cyber Insurance Academy has an e-platform that works on all internet browsers, and on its mobile app for 24/7 access. For more information visit www.cyberinsuranceacademy.com