How has COVID impacted the cyber sector? | Insurance Business America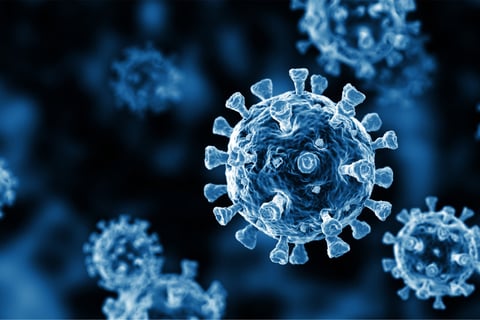 The cyber insurance landscape has always had to evolve at the rapid pace of technological advancements – but the COVID-19 pandemic has created even more challenges for cyber insurers. Nadia Hoyte, national practice advisor for executive and professional risk solutions at USI Insurance, recently chatted with IB TV about the effect of the pandemic on the cyber insurance space.
Find out more: Watch the whole conversation here.
"From the pandemic's perspective, there've been a couple of different types of evolutions or trends that we've definitely seen," Hoyte said. "The first has been the massive move to digitize a lot of different companies – and that's really changed the entire complex of risk for a lot of companies. For the most part, a lot of these companies are evolving into being technology companies, or heavily relying on technology infrastructure in order to do the basic things. And I think that is definitely something to be mindful of."
Hoyte said the rapid pace of cyber innovation has also left regulators struggling to define their role.
"Equally, we've definitely seen a struggle with a lot of regulators to really regulate this particular space," she said. "Where does the regulation really end? Is it the information you have? Is it the infrastructure or supply chain that you rely on? How far does it go down? And I don't think that there is a clear and neat answer – but I do think this is something that we're definitely going to see more often than not."
Read next: Cyber insurance: Key loss drivers and how to mitigate them
And with more companies embracing technology, Hoyte said that insurers would have to consider their own definition of what constituted a cyber event.
"I think one of the other trends that's top of mind to me – and it hasn't really been pushed out into fruition, but I definitely see it on the horizon – is something about the evolution of what would be considered a cyber war event," she said. "The cyber war definitions – the actual wordings within policies – will have to align with the attacks that we've definitely seen over 2020 and 2021. I do see insurers wanting to have more clarity around it.
"Right now, insurers are super-focused on a ransom event occurring, and then having to go through all of these different triggers to determine how the actual event could be covered. I see them trying to clarify that. They've done it in the past when similar events have happened, so I definitely see something like that being something that we see more often than not."