Top 10 cyber insurance providers in the US in 2022 | Insurance Business America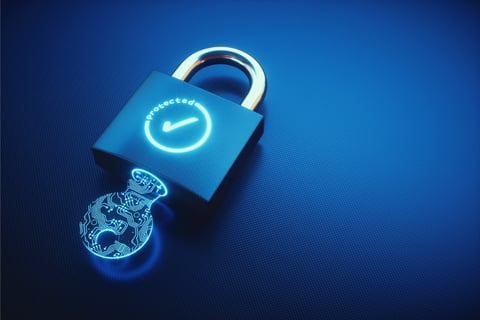 The rapid pace of digital transformation within businesses in recent years has also given rise to unique and evolving cybersecurity challenges, which have prompted companies to find new ways to protect themselves from damaging attacks.
For many US-based businesses, cybersecurity insurance has become a popular tool for managing risk. Recent figures from Statista show that of all cyber insurance premiums written in the country, more than three-fourths are under corporate insurance. The database firm also estimates that the cybersecurity insurance sector will grow into a $20 billion industry by 2025.
This growth, however, will be triggered mainly by the rise in the number and severity of cybercrimes – including data theft, system hacking, ransomware extortion, and denial of service attacks – especially among businesses that handle sensitive information.
Read more: Biggest cybersecurity challenges to watch out for in 2022
"Cybercrime is very opportunistic," Nathan Little, vice-president of digital forensics and incident response at cyber risk management firm Tetra Defense, told consumer information website NerdWallet. "Every company, no matter what the size, is an opportunity for a cybercriminal to make some kind of money."
But as cyber incidents increase in complexity, cybersecurity insurance providers are also making sure that they are offering businesses coverage that matches their changing needs.
What does cybersecurity insurance cover?
Cyber insurance is designed to protect businesses against financial losses resulting from cyber incidents. Policies typically provide two types of protection, namely first-party and liability coverage. Here's what these different types of coverages pay out for.
- First-party coverage
This type of coverage pays out for the financial losses the business incurs due to a cyber incident, including the cost of responding to a data breach, restoring and recovering lost or damaged data, lost income resulting from business interruption, ransomware attack payments, and risk assessment of future cyberattacks. Most policies also cover the cost of informing customers about the incident and providing clients with anti-fraud services.
- Liability coverage
Also referred to as third-party liability coverage, this provides financial protection against lawsuits filed by third parties, including customers, employees, and vendors, for damages caused by a cyberattack on the business. Policies typically cover court and settlement fees, and regulatory fines.
Read more: Cyber insurance claims explode in severity
How much does cyber insurance cost?
The cost of cybersecurity insurance premiums is determined by a range of factors, including the size, nature, and location of the business. Data gathered by the small business information resource website AdvisorSmith shows that the average cost of cyber insurance in the US in 2020 was $1,485 annually. The firm, however, noted that due to the spate of cyberattacks in 2021, premium prices are likely to soar as well. Here are the states where cyber insurance premiums cost the most and the least, according to AdvisorSmith's data.
States with the most expensive cybersecurity insurance
| State | Annual average premiums | Difference from national average |
| --- | --- | --- |
| Minnesota | $1,708.11 | 15.03% |
| Arkansas | $1,646.50 | 10.88% |
| West Virginia | $1,629.64 | 9.74% |
| Louisiana | $1,623.94 | 9.36% |
| New York | $1,616.70 | 8.87% |
| New Jersey | $1,615.25 | 8.77% |
| Connecticut | $1,593.62 | 7.42% |
| Kentucky | $1,587.10 | 6.88% |
| Arizona | $1,581.50 | 6.50% |
| Ohio | $1,553.68 | 4.63% |
Source: AdvisorSmith
States with the least expensive cybersecurity insurance
| State | Annual average premiums | Difference from national average |
| --- | --- | --- |
| Michigan | $1,339.33 | -9.81% |
| New Mexico | $1,355.36 | -8.73% |
| Massachusetts | $1,380.59 | -7.03% |
| South Carolina | $1,398.83 | -5.80% |
| North Carolina | $1,421.49 | -4.27% |
| Wyoming | $1,426.89 | -3.91% |
| California | $1,430.18 | -3.69% |
| New Hampshire | $1,431.99 | -3.57% |
| Illinois | $1,434.59 | -3.39% |
| Delaware | $1,446.47 | -2.59% |
Source: AdvisorSmith
Read more: Cyber insurance pricing 'no longer a black box'
Top cybersecurity insurance companies in the US
To find out the best insurance companies in the country offering cybersecurity protection, AdvisorSmith considered a range of factors that "reflect an insurer's financial strength, customer satisfaction, and ease-of-use." The resource website then used its proprietary algorithm to calculate the scores, with a rating of 5.0 being the highest. Here are the insurance providers that came out on top.
Rank

Insurer

AdvisorSmith rating

Policy name

Key coverage features

1

4.9

Cyber Security Insurance

Privacy, data, and network exposures
Costs to respond to a breach, including access to pre- and post-breach response services
Employee cyber training program includes certificates of completion
Costs of defending and resolving claims for statutory violations, negligence, regulatory investigations, and breach of contract
Optional coverage for cybercrime, cyber deception, social engineering, and business interruption
Worldwide coverage

2

4.8

Cyber Enterprise Risk Management (Cyber ERM)

Coverage designed to address evolving regulatory, legal and cybersecurity standards
Easy-to-read form
Clearly labeled exclusions with competitive carve-backs
Payment card loss coverage built into the base form
Discovery-based coverage at a control group level
Enhanced business interruption and extra expense language coverage
Broadened definition of protected information includes biometrics, internet browsing history, and personally identifiable photos and videos
Extortion expenses explicitly include Bitcoin and other cryptocurrencies
Coverage territory applicable to anywhere in the world

3=

4.7

CyberEdge

Third-party claims arising from failure of the insured's network security or a failure to protect confidential information
Investigation and defense of regulatory actions arising from failure of the insured's network security or a failure to protect confidential information
Payment Card Industry Data Security Standard (PCI-DSS) assessments
Costs of notifications, public relations, and other services to assist in managing and mitigating a cyber incident
Legal consulting and identity monitoring costs for victims of a breach
Forensic investigation costs
Costs to restore electronic data
Business interruption and certain expenses due to a covered cyber event
Reimbursement of ransom payments

3=

The Hartford

4.7

CyberChoice

Data privacy and network security liability coverage
Coverage for privacy regulatory matters
Media liability coverage
Incidence response coverage
Cyber extortion coverage
Network asset restoration expenses
Business interruption costs
Dependent business interruption costs
Pre-claim assistance
Post-incident remediation expenses

5

4.6

Cyber Insurance

Network failure costs
Dependent business income
Wrongful collection coverage
Broad media coverage
E-theft and social engineering coverage
Reputational harm
Voluntary shutdown
Payment Card Industry (PCI) coverage

6=

4.5

Arch Netsafe 2.0

System failure coverage
Dependent business interruption coverage
PCI-DSS assessments and regulatory fines and penalties
First-party data incident response expense
"Bring Your Own Device" included within computer system definition
Carve-back for cyberterrorism
Carve-back to the contract exclusion for PCI
Data security and non-disclosure agreements
Media liability coverage
Coverage available for business interruption and cyber extortion

6=

4.5

Cyber Advantage

Privacy and security liability
Breach event expense
Breach reward expense
Cyber business interruption and extra expense
Cyber extortion response costs
Cyber theft
Breach at a third-party
Cyber media liability
Fines and penalties

8

4.4

Privacy Breach Coverage

Remediation expense coverage
Business interruption coverage
Legal expense coverage
Worldwide coverage for up to 60 days
Cyber extortion
Smart phone coverage

9=

4.3

Axis Cyber Insurance (ACI)

Includes voluntary shutdown of the business' network
Generous period of restoration up to 180 days
Reputational harm coverage for 12 months
Forensic accounting costs to prepare proof of loss documentation
Interim payments to increase the speed with which claims are covered

Other first-party coverage considerations:

Coverage for undiscovered cyber events
Most cover is on a "Pay" rather than "Reimburse" basis to help manage cash flow following a cyber incident
Data recovery includes upgrades
Funds to replace electronic devices and equipment
Cybercrime cover for social engineering, business email compromise, cryptojacking, and theft of telecommunications services

General coverage considerations:

Privacy regulatory cover includes GDPR and CCPA and other consumer privacy protection laws
Cover for private actions under BIPA and other law regulating collection and use of biometric information available by endorsement
Privacy incident includes all activities regulated under a privacy regulation
PCI-DSS covers card re-issuance costs, fraud, and administrative reimbursement assessments, forensic investigation costs, fines, and penalties
Cyber terrorism

9=

4.3

Beazley Breach Response (BBR)

Up to $5 million coverage for data breach notification and credit/identity monitoring
Privacy breach response services include:

Legal and computer forensic services
Discretionary notice to individuals potentially affected by the breach
Resolution and mitigation services,
Identity theft-related fraud resolution services
12 free months of identity monitoring
Theft, loss, or unauthorized disclosure of information held by business associates for organizations required to comply with the Health Insurance Portability and Accountability Act (HIPAA)

Third-party coverage includes:

Third-party information security and privacy coverage with up to $15 million in limits in addition to the breach response coverage
Regulatory defense and penalties
Website and offline media liability
PCI fines, penalties, and assessments
Cyber extortion
First-party business interruption and data protection with limits up to $15 million.