Inside the cyber policy designed for rich clients | Insurance Business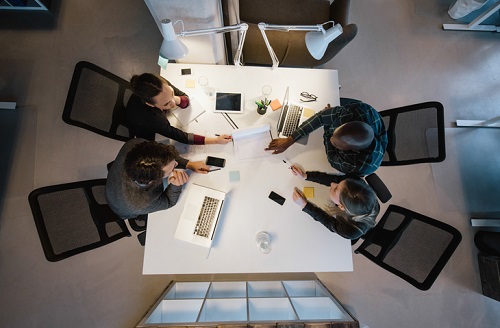 After discovering that high net worth individuals were growing increasingly concerned about their personal cyber exposures, NAS Insurance decided to take action. The insurer worked closely with its network of brokers to identify the main areas of concern, and, from those discussions, NAS created its new NetGuard® SELECT cyber policy.
"This demographic has more to lose should they fall victim to cybercrime, and there is lot of concern about what is accessible online relative to their privacy," says Jeremy Barnett, senior vice president of marketing at NAS. "The policy helps high net worth individuals and their families fight evolving cyber risks by providing access to state-of-the-art cyber protection, fraud detection, dark web and social media monitoring services."
NAS wanted to create a stand-alone cyber product that provided the protection of an advanced insurance policy but was not tied to homeowners' or business coverage. As well as providing robust cyber coverage, NetGuard® SELECT also provides access to services that aim to mitigate any serious breach from ever occurring.
"The policy covers a wide range of emerging threats, including cyber extortion, ransomware, cyber crime, online fraud, cyber bullying, and personal data exposure and loss," Barnett says. "It was also designed with social media usage in mind. If any of a client's online or social media usernames or passwords are compromised, they receive a notification from us. It informs them of the breach and encourages them to change their account information."
NAS has also partnered with identity protection and threat intelligence solutions company InfoArmor, which acts as a personal privacy advocate for NetGuard® SELECT policyholders in the event of a suspected identity theft or fraud. InfoArmor provides a dedicated case manager and guides the insured through the process of protecting their identity. The company will also investigate, follow up, and escalate procedures to ensure a rapid restoration of their personal information.
"The cyber insurance policy is essential, but it is also important to have access to services that help prevent incidents and provide what we call 'advanced threat intelligence'," Barnett says. "It is not just enough to have a cyber liability policy; it is about providing ongoing monitoring and recommendations and not just waiting for the incident to happen and using your insurance policy to remediate. We want to help prevent things from turning into an expensive claim in the first place."