Measured Insurance expands insurance team with new hires | Insurance Business America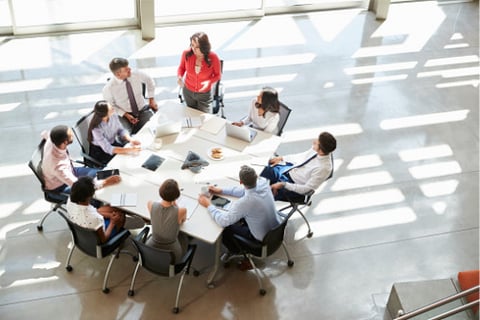 Insurance technology company Measured Analytics and Insurance (Measured Insurance) has hired new members for its insurance team.
According to Steven Anderson, chief underwriting officer at Measured Insurance, the new hires come as the company looks to broaden its footprint.
"Measured has experienced tremendous growth in the middle market, and we are expanding our team to support this rapid expansion and provide our partners with the best service possible," Anderson explained in a statement. "Our team has been hard at work in the past few months recruiting some of the best cyber insurance talent from across the United States. We are thrilled to announce the addition of three highly experienced professionals to our team."
The new hires are:
Zach Atya, director of insurance. Atya will administer the company's broader insurance strategy, starting with cyber insurance. Based in Washington, D.C., he has extensive underwriting and leadership experience for both traditional insurance and insurtech companies. Atya also has professional experience and an academic background in cybersecurity management and policy.
Nick Pearson, underwriter – assistant vice president. Based in Philadelphia, PA, Pearson also has extensive underwriting and broker experience, having worked for several insurance, reinsurance, and MGA companies. He most recently led the business development operations of a retail insurance brokerage, and before that, led the East Coast business development team of a cyber liability MGA.
Minerva Novoa, project manager. Skilled in the initiation, planning, design, and execution of projects, Novoa will be based in San Francisco, CA. Novoa joins Measured Insurance from Zeguro Insurance Services, where she served as project manager. She also has 10 years of experience as a consumer advocate.
Read more: Measured Insurance launches product backed by Lloyd's syndicates
In July, Measured Insurance launched a new product called CyberGuard, which is backed by syndicates at Lloyd's of London. Available to both small and medium-sized businesses, CyberGuard will provide companies with both cyber insurance coverage and breach management services.