Top 15 insurtech companies in the US | Insurance Business America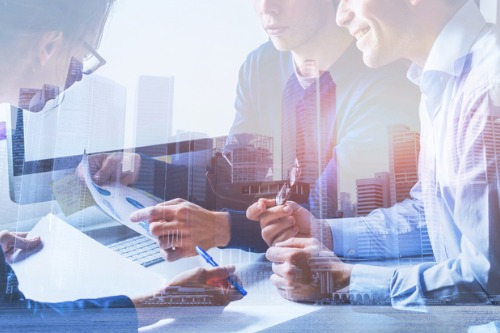 Amid the emergence of insurtech, traditional insurance companies remain the frontrunners due to regulations and the capital required for an insurance license. However, these companies are often benefiting from partnering with insurtech start-ups, as this allows them to tackle newer business models such as microinsurance and on-demand insurance.
Insurtech companies manage many niche segments of the market, ranging from those operating as aggregators & distributors, API developers, healthtech, IoT, and online first insurance providers. According to MEDICI, here are the 15 start-ups to keep an eye on:
=1. Oscar
Total funding*: $1.6 billion
Oscar uses technology, data, and design to offer health insurance products to individuals, families, and small businesses. The company aims to redesign health insurance by taking a customer-centric approach. It uses data to build proactive models to optimize the patient-doctor relationship and provide suitable health plans.
=1. Bright Health
Total funding: $1.6 billion
Bright Health is a diversified consumer-focused health insurtech start-up that provides a broad range of benefits and services to consumers and care providers in local markets throughout the US. Its individual, family, and Medicare advantage plans are available in 99 markets across 14 states.
3. Clover Health
Total funding: $1.3 billion
Clover Health is a data-driven health insurance start-up striving to improve the overall state of healthcare in the US. The company uses patient-centered analytics and has a care management team to identify potential risks a member may face and directly provide preventive care. Its data team helps healthcare professionals in the field intervene directly into patients' wellness to help them avoid acute health episodes.
4. Next Insurance
Total funding: $881 million
Next Insurance is an online insurance platform that helps SMEs and entrepreneurs secure and grow their businesses. The insurtech start-up offers services across industries such as beauty, cleaning, construction, entertainment, fitness, etc. Its coverage areas include business insurance, general liability insurance, professional liability insurance, errors and omissions insurance, commercial auto insurance, and workers' compensation insurance.
5. Amwell
Total funding: $811 million
Formerly known as American Well, Amwell is a telehealth platform that connects and enables providers, insurers, patients, and innovators to deliver greater access to affordable, high-quality care. With its belief that digital care delivery will transform healthcare, the insurtech company offers a single, comprehensive platform to support all telehealth needs from urgent to acute and post-acute care, as well as chronic care management and healthy living.
6. Hippo Insurance
Total funding: $709 million
Hippo Insurance is a home insurance provider that uses modern technology to provide a simpler process, smarter coverage, and a new approach to caring for people's homes. The company also provides customers with smart home devices and works with them to identify and solve small issues in their homes before they become big claims.
7. Gusto
Total funding: $691.1 million
Gusto, formerly known as ZenPayroll, serves more than 200,000 businesses nationwide. The company provides cloud-based payroll and employee benefits – such as health insurance and 401(k) accounts – through automation, ease-of-use, and expert support. It uses its payroll data that algorithms measure to create insurance plans suited for businesses and employees.
8. OutSystems
Total funding: $572.1 million
OutSystems offers a software platform for enterprises that enables them to develop their entire application visually, integrate it with an existing system, and add their custom code whenever required. The company also offers a tool to monitor the performance of apps once they are in production.
9. Root Insurance
Total funding: $527.5 million
Root Insurance offers liability coverage for bodily injury and property damage; non-liability coverages for collisions as well as comprehensive coverages & medical payments; personal injury protection; uninsured/underinsured motorist bodily injuries; uninsured motorist property damages; rentals; and roadside assistance.
10. Metromile
Total funding: $510 million
Metromile is a pay-per-mile car insurance company that charges customers based on the miles they drive. The company believes in the power of data science and machine learning to make car insurance better and less complicated. It has created features such as street sweeping alerts, monthly mileage summaries, and fuel trackers.
11. Lemonade
Total funding: $481.5 million
Lemonade offers insurance to homeowners and renters powered by artificial intelligence and behavioral economics. As a Certified B-Corp, where underwriting profits go to non-profits, the company is remaking insurance as a social good.
12. CareCloud
Total funding: $186.6 million
CareCloud offers cloud-based health information technology software and services. The insurtech company helps with claiming submissions, patient billing, patient scheduling, insurance verification, task management, real-time patient flows, clinical summaries, rapid charting, and collective IQ.
13. Policygenius
Total funding: $161 million
Policygenius is an insurtech start-up with a mission to help people get the financial protection they need and have them feel good about it. The company provides users with price comparison information on life insurance, disability insurance, pet insurance, homeowners' insurance, renters' insurance, and auto insurance.
14. CoverHound
Total funding: $111 million
CoverHound is a recognized insurance technology leader that offers digital shoppers instant quotes and curated comparisons of real insurance options from top property & casualty insurance carriers in the US for both personal and business insurance needs.
15. GoHealth
Total funding: $75.4 million
GoHealth is a pioneer in the health insurance technology industry that aims to provide families and individuals with affordable health insurance. The company enables users to compare health insurance quotes and purchase them online. It also offers health insurance for small businesses and the self-employed.
* Funding data from Crunchbase
(Updated October 12, 2021)