Most people underrate cyber risk – Chubb | Insurance Business America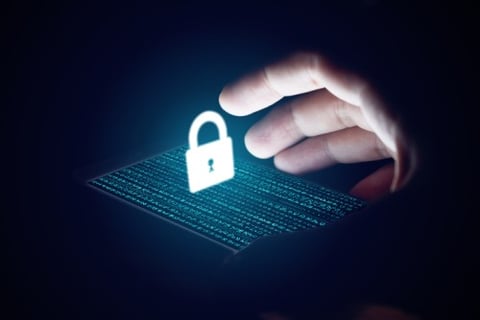 Despite the increasing frequency of cyberattacks, most people are largely unprepared and at risk should they or their family be targeted, according to a new study from Chubb.
Most respondents (86%) to the 2018 Chubb Cyber Risk Survey said they were concerned about cyber incidents. However, the study found that most were either underestimating or completely unaware of common cyber threats that targeted personal information on social media sites and through internet-connected devices ranging from laptops and smartphones to smart refrigerators and thermostats. For example, just 12% of respondents reported concern about the risks of using public Wi-Fi. Only 4% were concerned about smart-home devices.
"In this day and age, anyone is susceptible to falling victim of a cyberattack," said Fran O'Brien, division president of Chubb North America Personal Risk Services. "While it is promising that so many people are generally aware of everyday cyber risks, our study shows that their concern isn't translating into action; just 40% of individuals use cybersecurity software, and less than one in three regularly change their online passwords. Given what's at stake, individuals should be taking every precaution they can to mitigate risk."
The study also found that many people didn't know which type of personal data was most harmful if stolen. For example, breaches of bank accounts and other financial accounts were the top concern for respondents (80%). Most financial institutions, however, will reimburse account holders for funds lost through a cyber breach. Meanwhile, only 60% of respondents said they were concerned about Social Security numbers being compromised, and just 30% said they were concerned about medical record reaches. Both Social Security numbers and medical records, Chubb reported, were actually more valuable in the wrong hands than banking information.
Many people aren't aware of the latest cyber threats. For instance, ransomware – a form of malware that locks victims out of being able to access their data until a ransom is paid – is one of the most prevalent cyber threats of recent years, according to Chubb. However, half of survey respondents couldn't define what ransomware was, and 19% had never even heard the term.
"The economy is on a trajectory towards automation," said Bill Stewart, division president of Chubb's Global Cyber Risk Practice. "As that automation becomes part of businesses in every industry, the potential for more cyber incidents grows by the day. It is important for both individuals and businesses to approach cyber threats proactively. While there isn't an airtight, preventative way to safeguard against all risk, cyber insurance can indeed help fill the gaps and protect the remaining risk involved in cyber security."