The must-haves of a modern cyber policy | Insurance Business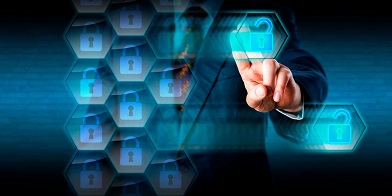 Modern cyber policies protect companies of all sizes against an ever-growing amount of online risks. Cyber criminals may be one step ahead of the authorities, but insurance providers are creating broad, forward-thinking policies that protect a client in the event of a cyber attack.
In this second part of a series, IBA examines three more critical components in a modern cyber policy.
Multimedia Liability
"This component offers coverage for third party claims alleging liability resulting from the dissemination of online or offline media material, including claims alleging copyrighter trademark infringement, libel, slander, plagiarism or personal injury," explained Jeremy Barnett, senior vice president of marketing at
NAS Insurance
Services.
Barnett gives the example of a general contractor who has received a cease and desist letter alleging copyright infringement after pulling an image from a Google images and using it on its website. "The copyright holder of the image was able to locate the website and promotional material and subsequently demanded removal of the image and compensatory damages," he said.
Security and Privacy Liability
This offers coverage for third party claims that allege liability resulting from a security breach or privacy breach. These could include failure to safeguard electronic or non-electronic confidential information or failure to prevent virus attacks, denial of service attacks or the transmission of malicious code to the computer system of a third party.
To illustrate how important this policy component is, Barnett gives the examples of a jeweler who did an appraisal of a customer's diamond jewelry collection and then had her store manager email it to the customer.
"A few days later, the customer called and stated that she never received the completed appraisal, which alerted the store manager that the appraisal had been inadvertently sent to the wrong email address," Barnett said. "The appraisal contained personally identifiable information (PII).The customer filed a lawsuit against the jeweler for negligence and failure to safeguard confidential information. Fortunately, her cyber liability insurance covered defense costs and damages associated with the lawsuit."
Breach Event Costs
This part of the policy provides coverage for reasonable and necessary mitigation costs incurred as a result of a privacy breach, security breach or adverse media report. These costs might include public relations expenses, legal fees, advertising and IT forensic costs, postage, and the cost to provide call centers, credit monitoring and identity theft assistance.​
Barnett gives the example of a computer system operated by a dermatology practice that was infected by a virus, resulting in the exposure of patient information. "In total 6,263 patient records were exposed," Barnett said. "The costs associated with the breach included patient notification costs, IT forensic expenses, legal fees, and public relations expenses, all totaling more than $200,000."
Related stories:
Three critical components of a cyber policy
How insurance is protecting business reputations