This area of cyber coverage could be the next frontier | Insurance Business America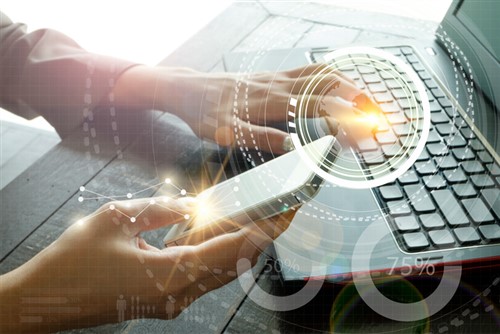 Personal cyber insurance is the next frontier of cyber coverage. It's a space where only a few companies are offering products – but the threats to individuals and families are very clear and very present.
Wholesale insurance broker and underwriting manager Burns & Wilcox recently joined other pioneers in introducing a personal cyber insurance coverage – for ransomware and cyber extortion – for all clients with policies written exclusively through Burns & Wilcox.
Celebrate excellence in insurance. Join us for the Insurance Business Awards in Chicago
.
"For the last several years, cyber exposures and cyber risks and cyber insurance has been a growing issue in the commercial world," said Bill Gatewood, corporate VP and director of personal insurance at Burns & Wilcox.
"What we're introducing now is personal cyber coverage for individuals and their families – and we're doing it for the same reasons [as commercial cyber]: families and individuals are at very high risk for some sort of identity theft or cyber extortion. In the 21st century where tech plays a vital role in daily personal routines, it is important that the insurance industry evolves to help properly protect clients."
Gatewood pointed out that hackers are not what many homeowner policyholders might imagine. They're no longer "the cliché … that it's somebody living in their mother's basement in New Jersey."
"It is big business," he explained. "Organized crime has infiltrated into the cyber security world and it's a huge syndicate. In a three-year period between 2013 and 2016, it was a $2.3 billion business, stealing funds from various individuals."
Hackers are not just after the big headline-grabbing corporate breaches, like Equifax. There is a lot of money to be stolen from everyday people. And there are many ways they can attack a mom or a dad at home, Gatewood said.
"Identity theft can come in many forms," he noted. "I think, traditionally, people have thought about someone using their name and social security number to take out a credit card… or a loan. But now it's expanded out into a lot of different areas. There are so many things out there."
Other examples of identity theft include someone filing false tax returns under a stolen identity, using a false identity to have expensive surgery done under someone else's insurance, and hackers are also claiming military pensions using stolen identities.
"We're trying to get in front of the problem, we're trying to give people – especially our retail agents – a tool to help protect their clients, and I also think we're trying to start the conversation around personal cyber … and let people know they are at risk," he said.
"It's a really scary but interesting place to be right now, from an insurance standpoint. It's a burgeoning coverage on the personal side, and it's something we're just happy to be one of the first [companies] out there providing personal cyber coverage. And, as we go along in the coming months, we'd love to broaden that coverage."
Related stories:
Burns & Wilcox inks partnership deal with Detroit Red Wings
Burns & Wilcox parent acquires new insurance business