Tokio Marine HCC CEO on firm's "crown jewels" M&A strategy | Insurance Business America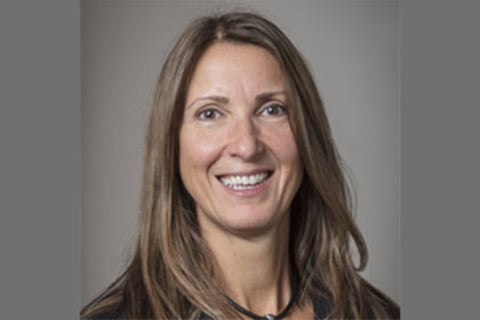 What a year 2019 has been for Tokio Marine HCC. The global specialty insurance arm of Tokio Marine Holdings landed two blockbuster acquisitions in the United States, expanded various specialty product areas, and made a number of key leadership appointments. As chief executive officer, Susan Rivera (pictured) summarized: "It has been a very busy and exciting year."
The insurer's landmark deal of the year came in April with the acquisition of NAS Insurance Services, LLC (NAS), a Lloyd's coverholder and leading provider of cyber and professional liability insurance solutions. A few months later, Tokio Marine HCC announced the formation of a new Cyber and Professional Lines Group, which combined the operations of its existing Professional Lines Group with the acquired operations of NAS. Richard Robin, former CEO of NAS, was named the new group's president and has been granted autonomy to inject his innovative and entrepreneurial spirit into the operation.
"NAS, under Rich Robin's leadership, has always been viewed as a very entrepreneurial and successful MGA," said Rivera. "With Rich at the helm of our new Cyber and Professional Lines Group, we want to keep that entrepreneurial spirit going and continue to be the market leader in cyber and professional lines. That's why we run a flat organization, dealing with corporate functions centrally in Houston, and allowing our business units to focus on writing profitable business."
Acquisition is firmly engrained in the DNA of Tokio Marine Holdings. When the Japan-domiciled conglomerate purchased Houston-based HCC Insurance Holdings Inc. for $7.5 billion in 2015, that deal-hungry DNA was passed on. And when it comes to Tokio Marine growth, it's never an impulsive purchase; there's an important strategy in place.
Read more: 'We have seen a 6x increase in ransomware attacks over the last four years' – Tokio Marine
Rivera explained: "When you look at the acquisitions that Tokio Marine has done - HCC Insurance Holdings being one of them – it's clear they like to focus on crown jewels. They're looking for solid, well-run organizations that have a successful track record, great leadership, and expertise. They want those organizations to continue to run independently and to keep their positive track records going.
"We do the same within Tokio Marine HCC. When considering acquisitions, we're usually looking at the leadership we're bringing on board, and the expertise they can bring to our organization. We also like deals where there's an existing relationship and when the acquired company wants to be part of our group for the value that we can provide. Most importantly, we want the companies to be well-run and largely autonomous, so they can continue to focus on growing the business, while also benefiting from being under the large Tokio Marine umbrella."
Read more: Tokio Marine Holdings acquires PURE Group
The entrepreneurial drive behind Tokio Marine HCC's consolidation activity has not only resulted in the formation of several market-leading business units; it has also worked wonders with staff retention, said Rivera. She pointed out that many leaders who have joined the firm via acquisition are now celebrating lengthy anniversaries, many over two decades, with Tokio Marine HCC.
"These great entrepreneurs, like Rich Robin, have joined Tokio Marine HCC through acquisition and they've stayed committed to the business. There's something very special about that," Rivera told Insurance Business. "How do we do it? How do we keep entrepreneurs engaged? We let them run autonomously and we let them keep their entrepreneurial spirit."
For NAS, the benefits of joining a larger organization are already clear. As part of Tokio Marine HCC's Cyber and Professional Lines Group, the team has access to the larger organization's budget, IT support and cybersecurity network.
Rivera explained: "They've been writing cyber for such a long period, and over time, they've collected so much data. We've been working with them to figure out how we can best use predictive analytics and our IT resources to improve underwriting decisions. It's really about helping them to up their game and hold their position as a thought leader in the cyber space. That's important because cyber is going to continue to be a growing line for the industry around the world."