Tokio Marine HCC in new cyber insurance partnership | Insurance Business America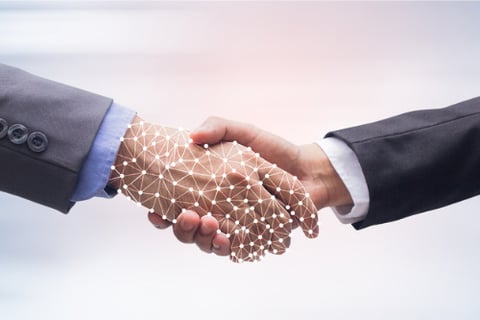 Tokio Marine HCC – Cyber & Professional Line Group and CyberScout, a provider of identity-theft resolution, data-defense and employee benefits services, have partnered to provide cyber insurance, cyber education, identity management and resolution services to insurance carriers throughout the US. The partnership will allow homeowners' insurance carriers to offer their policyholders a single, comprehensive personal cyber product.
"This strategic relationship brings together Tokio Marine HCC's industry-leading personal cyber insurance coverage with CyberScout's cyber protection and remediation services, which we continue to evolve to meet the changing threat landscape," said Jennifer Leuer, CEO of CyberScout. "Cyberattacks, email scams and online extortion events continue to grow as people become more reliant on mobile and smart-home devices. This new offering assists homeowners with protecting their expanding attack surface and guarding against very real and costly threats."
Home insurers can bundle CyberScout's identity theft resolution services with Tokio Marine's personal cyber coverage. The new endorsement is available as an add-on to homeowners' policies and offers identity theft support, an online customer education portal, dark web monitoring and password protection. The program also provides coverage for cases of financial fraud, data recovery, extortion, cyber bullying and related legal expenses.
"When it comes to cyber crime, being insured is only part of the risk mitigation," said Matt Sherman, senior vice president of Tokio Marine HCC – Cyber & Professional Lines Group. "We are pleased to offer our clients a trusted suite of cybersecurity services and tools that minimize risks and cyber threats. CyberScout understands the important role of education and expert support and has a proven track record of solving complex issues for consumers. When paired with our personal cyber insurance coverage, we are offering something truly unique to the industry."