Unique CyberPolicy born in response to SME confusion | Insurance Business America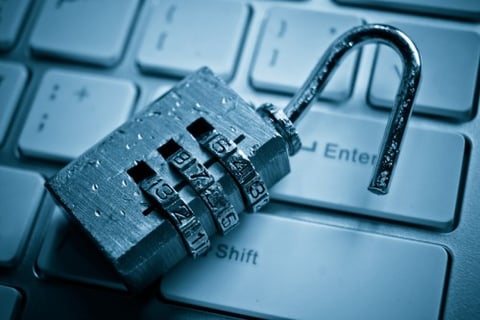 It's not if you're getting hacked – it's when.

Cyber insurance has been around for almost 30 years, but the data is changing every few months on how people get hacked and the type of cyber breaches that are out there. With every cyber breach, there are new nuances to how it happened, leading to endless questions on how to mitigate the next unknown peril.

Insurers can work with software companies, cybersecurity companies and data analysts to generate solid cyber insights to assist with the underwriting process and help brokers, according to Keith Moore, CEO of CyberPolicy, a subsidiary of San Francisco-based insurtech CoverHound.

"Brokers and agents who ask commercial clients about their cybersecurity practices might not always get the best answers because a true understanding of cybersecurity is still not quite there among smaller businesses," Moore told Insurance Business.

Celebrate excellence in insurance. Join us for the Insurance Business Awards in Chicago

"By partnering with cybersecurity experts, brokers can put asset monitoring and active monitoring in place, which will enable them to assess a small to mid-sized business better than they can assess themselves. It's important to generate a multi-view and multi-solution approach to cyber risk within a business."

CyberPolicy is a unique brand that offers instant online binding and quoting with choice for cyber insurance. As an insurtech start-up, the company has agility within the market and has landed partnerships with companies like Symantec, SecurityScorecard and UpGuard to offer different scoring mechanisms and approaches to cybersecurity.

Effective cyber insurance is all about plan, prevent, insure, according to Moore. It's particularly important for small to mid-sized businesses who aren't as well versed in how to identify and react to a cyber breach, he said.

"When we were launching our commercial efforts at CoverHound, we found that small business owners were quite consistent when talking about general liability and professional liability – but they all had different outlooks on cyber insurance," Moore commented.

"We decided the best way to deal with that was to create a new brand that we could position as a very specific cyber insurance offering, with links to various cyber security companies, managed security service providers (MSSPs) and people offering cyber software solutions."

CyberPolicy has experienced "phenomenal growth" since its creation in October 2016. Moore attributes the site's success to its "new angle" and "unique branding."

Is this a step towards the bespoke cyber product the industry is yearning for?