Week of cyber viruses shows few businesses immune | Insurance Business America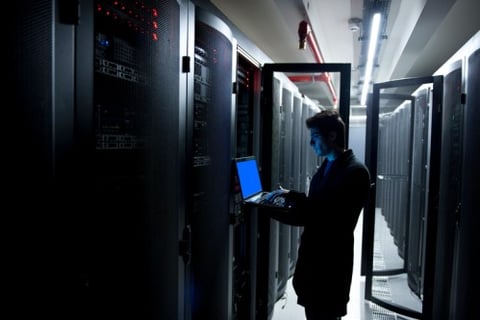 It's been a busy week for viruses, and not just the flu kind.
The latest in a string of attacks didn't spare donuts or state departments, as cash registers in Tim Hortons' locations and computers at 12 state agencies in Connecticut were hit by viruses.
For the donut and coffee chain, the virus caused intermittent cash register outages, though the company told the Canadian Press that consumer data had not been comprised. Meanwhile in Connecticut, a ransomware virus hit a reported 160 computers across a dozen agencies during the weekend and took a few days to be contained.
As recent events reveal, cyber attackers have a range of weapons in their holsters they can deploy against companies.
"Hackers use viruses to inflict maximum damage to company networks and disrupt regular business activities," said Richard Fernandez, executive vice president – professional lines at AmWINS Brokerage of Georgia. "Sometimes these viruses dramatically slow down or altogether stop a network from properly functioning – this would be a denial of service attack. Other times, the virus or malware can encrypt all the data held within the network or on the company's servers."
And when data is encrypted, a ransom demand is often not far behind, according to Fernandez.
Ransomware attacks are on the rise, according to Beazley's 2018 Breach Brief. Beazley Breach Response Services noted that there was an 18% increase in ransomware incidents for 2017 overall, in a year in which WannaCry and NotPetya made headlines worldwide.
Accordingly, cyber insurance has seen dramatic changes as the industry offerings catch up to protect against threats that businesses and individuals face when they use the web. Insurance policies for cyber liability are actively responding to exactly these types of network breaches or seizures.
"Policies may define a security breach differently in slight ways, and some carriers distinguish between an extortion event and a ransomware seizure," explained Tyler O'Connor, senior broker for cyber and technology placements at CRC Wholesale Group, "but cyber claims are being reported for interruptions to service, communication or processing – with the immediate focus set on getting the business back up and running."
The diversity in products available on the market now reflects the multitude of cyber threats that clients can encounter. With more businesses moving in the digital direction, the susceptibility of becoming a victim increases.
"Cyber criminals are constantly pushing the boundaries and inventing new ways to penetrate a company's firewall or network security," said Fernandez.
The future of business isn't off the internet though, and the only way to move is onwards into the digital sphere – with regulations enforcing cyber security standards and cyber liability that addresses all of the risks a client could run into.
"Cyber insurance is the best way to protect a company's balance sheet," said Fernandez.
Related stories: