Insurance Careers month – weathering a tough job market | Insurance Business America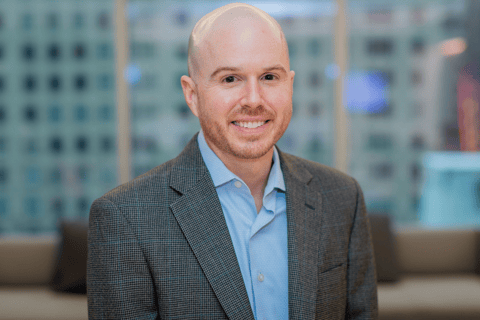 Insurance companies need to highlight the diverse and exciting roles and opportunities for growth within the industry if they want to weather a tough job market that has the potential to persist for the next few years.
The issue boils down to a branding problem, according to Jason Grant (pictured), VP head talent acquisition & HR technology at CNA Insurance.
"Historically, we've not done a great job of branding insurance as an industry of choice," Grant said.
"As a result, there's a misconception among job seekers around the opportunities within the insurance industry."
The main misconception that jobseekers typically have about insurance is that it's limited to sales work. But the VP argues this simply isn't true anymore.
"Given the vast product lines that comprise the insurance industry, there is a wide range of career opportunities for individuals that are interested in technology, finance, data analytics, human resources, or legal – and I didn't even begin to touch on careers that are more typically associated with the industry, such as claim underwriting actuary and risk control," said Grant.
"Everywhere you look what you're going to see is insurance hard at work, whether that be at a construction site, a hospital, an airport, your home, or even with your pet.
"This makes for a highly diverse industry, with an opportunity for someone of any educational background or prior career focus to make an impact."
Additionally, innovations in technology, science, business, and other fields are creating new risks, thereby increasing the need for insurance.
"I often joke with some of my partners here at CNA that Silicon Valley doesn't have a monopoly on exciting roles in technology," Grant said.
"The insurance industry will continue to have opportunities for individuals that are interested in areas like cloud computing or cybersecurity, we're going to need talent to help us manage risks related to things like driverless cars and drones."
What can the insurance industry do to attract talent?
Appealing to the younger generation should be key to the insurance industry's talent strategy, according to the talent head. Millennials and Gen Z will soon comprise the majority of the workforce, so it's imperative to engage with prospective talent as early as possible.
"We need to make sure that we are tackling this issue from an education standpoint early on, as individuals are forming their opinions and developing their ideas around what career could be best for them," said Grant.
To attract individuals looking to shift careers, delivering the message to the right communities and groups through a variety of channels will be important.
"At CNA, our recruiters are dedicated to engaging [talent] with our branding and our opportunities, ensuring that we present to the most diverse slates of talent for our roles as possible," Grant said.
How has the pandemic changed the insurance talent market?
The COVID-19 pandemic has accelerated a shift in the jobs market, Grant told Insurance Business. Pre-2020, the market was still largely employer centric. But the tables have turned to give candidates more leverage.
"Oftentimes, when we speak with candidates, they will be engaging with four or five other companies and may even have multiple offers in hand," Grant said.
The VP detailed three ways CNA's recruitment strategy has changed amid stiffer competition for talent:
Speed – Scaling back timelines and moving through the interview process much quicker to accommodate candidates.
Broader criteria – Widening the criteria for roles and being open-minded about what ultimately makes for a successful hire.
Hybrid arrangements – Shifting to hybrid work to allow associates to find the schedule that works for their needs.
"All together, these three things have really allowed us to be unbelievably successful as we shifted from an employer centric market to more of a candidate centric market," said Grant.
Economists at Indeed and Glassdoor joined forces to release a new Hiring and Workplace Trends report today.

There's a lot to explore in the report, but here are the 5 key labor market trends that are expected to play a role in 2023 and beyond...

🧵https://t.co/weOfQZ8YzF

— Cory Stahle (@CoryStahle) November 17, 2022
A lingering dynamic
The current dynamic between employers and job prospects is likely to remain for now. A 2023 joint report from job sites Glassdoor and Indeed predicted that the tight labor market supply would continue to make hiring challenging in many industries, even amid a potential global recession.
But Grant was reasonably confident that the insurance industry can buck any economic challenges and succeed in recruiting the best talent.
"There is no industry that's truly recession proof, " he said.
"That said, insurance has been around for hundreds of years and has thrived through a number of economic conditions – it's typically able to weather the storm better than other industries."