Chief risk officer at Zurich warns of "ecological Armageddon" | Insurance Business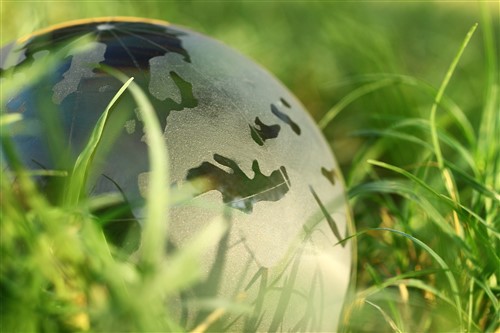 "As a leader in business, a member of our society, and as a parent - I worry about the future we're shaping for the generations to come." – Alison Martin, group chief risk officer,
Zurich
Insurance Group.
Environmental risks have grown in prominence over the past decade. Areas of increasing concern include: rising temperatures, extreme weather events and natural catastrophes, pollution of the air, land and sea, loss of biodiversity, and climate change and its mitigation.
Extreme weather events ranked as the number one risk in terms of likelihood and impact in the
World Economic Forum (WEF) Global Risks Report 2018
, released last week. Speaking at a press briefing in London, UK, Martin called for "urgent action" and for world leaders to "build a more resilient tomorrow."
"September 2017 was the worst, most intense month on record for
natural catastrophes
. We've seen more than US$300 billion of economic losses in the North Atlantic hurricane season," she said. "Extreme temperatures have also reached new record highs [and] as a consequence, we saw lots of wildfire last year in many countries, like the US, Chile and Portugal. These fires caused lots of economic costs but sadly also a lot of deaths – with more than 100 deaths in Portugal alone.
"It's important to note rising temperatures are a risk for our agricultural systems. We see now that there's a 5% probability in any decade that we could have a catastrophic simultaneous failure of the US and China's maize production, which together account for more than 60% of global supply."
Global risks are increasing and becoming more systemic in nature. As Newton's third law states: for every action there is an equal and opposite reaction. Human destruction of habitat in our quest for globalization and urbanization has resulted in a "drastic loss in biodiversity," which is "raising fears of an ecological Armageddon," according to Martin.
Global emissions of CO2 increased by approximately 2% in 2017 after a three-year plateau. Indoor and outdoor pollution now counts for one in 10 deaths worldwide, and more than 90% of the world's population lives in polluted conditions.
"Risks nowadays are so interconnected that they could threaten the very system on which our societies' economies and international relations are based," Martin added. "And yet, we live in an unprecedented era of technological, scientific, and financial resources.
"If we truly care about our society, our future and our business, we will think about everything that could impact it. Effective risk management means taking into account interdependencies, taking a truly holistic approach, and being very aware of the cognitive biases we have in how we think and how we act. It's not too late to build a resilient tomorrow, but we need to take action much more urgently."
Related stories:
Marsh warns of Hurricane Katrina-scale losses from cloud breach
2018 could be 'most dangerous' year ever – WEF report