Environmental insurance – what are the concerns? | Insurance Business America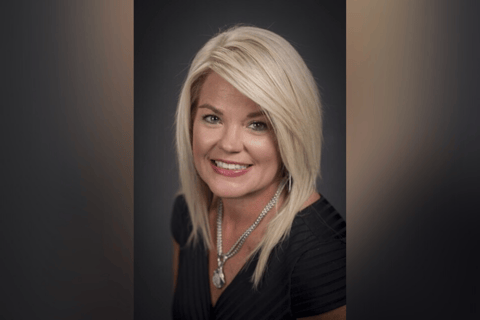 The environmental insurance market in the United States ended 2021 relatively stable compared to much of the property and casualty (P&C) marketplace.
According to USI Insurance Services, the market is well capitalized to respond to buyers, with over 50 insurers offering upwards of $700 million in total capacity. Furthermore, environmental insurers are starting to embrace new technology and 'big data' to increase efficiencies, turn around transactions more rapidly, and achieve adequate rates.
"Environmental insurance has always been an outlier. I like to say we are always in a hard market – not because we're overly competitive, but because there's just so much technical expertise and rigor behind it," said Glynis Priester (pictured), SVP & national environmental practice leader, USI Insurance Services. "We're now in a place where 80% of environmental risks are quite easy to find good solutions for if you go to the right market, and there's lots of competition.
"But the environmental insurance market is always a tale of two stories. If you're a real estate risk, everybody in the market wants you, particularly if you're a portfolio. But if you're an energy risk, there are only a couple of markets that want you, so you're not going to have that competition, you're going to pay a lot more for coverage, and if you don't have great loss experience, it's going to be very hard to secure the terms, conditions and pricing that you want."
Read next: Helping insurers tackle climate change and geopolitical risks
The environmental insurance marketplace is still dealing with the exit of two long-time industry giants – AIG and Zurich – both of whom exited in the past few years. Priester attributed their exits to "legacy overhang" from their poorly performing underwriting books of the past, back when both carriers took the lead by writing large, long-term structures for a lot of unknown and unquantifiable environmental risks.
New capacity has entered the marketplace since AIG and Zurich exited, but the new players are typically smaller, with only a handful being able to deliver $25 million-$50 million in capacity. The capacity is there, but more insurers are needed to participate in large programs than in the past.
With ample capacity and competition in the marketplace, Priester said she expects rates to remain stable in 2022, despite "paying out a lot more claims today than we ever have". And the claims being dealt with in the marketplace are not just standard fare, like mold claims, storage tank issues, or contamination from dry cleaning solvents. According to Priester, many are "unusual" and "unique".
One particular concern for environmental insurance underwriters is risks associated with the emerging chemical, perfluoroalkyl and polyfluoroalkyl substances (PFAS), known as "the forever chemical." Some insurers have pulled back coverage for PFAS and many are automatically including broad exclusions for clean-up liability and toxic tort. However, USI reports that there are some insurers that are being more thoughtful in analyzing the risk and are willing to assess it for those that have good information or arguments.
Read more: Environmental issues at the bottom of business leaders' concerns – report
Priester commented: "The more sophisticated underwriters are willing to look at documentation, learn about the history of the property, and make good decisions around data. They're not going to make knee-jerk reactions and give you a full-blown exclusion [for PFAS]. You can avoid those limitations, but you really do have to have data on your side because, unfortunately, PFAS is ubiquitous in this environment, and we're continuing to learn that it's in so many products.
"Another emerging contaminant that's coming up on the radar is 1,4-Dioxane, which has been found in some cosmetic products like shampoos. Again, insureds really need some rigor behind their data, and they need to make strong arguments when they go to market. Certain underwriters are being reasonable, and they're willing to provide coverage for emerging contaminants."
The broker plays a big part in how the insured is presented to the market. Priester said that if brokers can apply some rigor into their data analysis and assessment, and then present the right evidence to the market with a compelling story, that can make "a tremendous difference".
"It's not just merely packaging up an application and a couple different documents; it's really understanding that company's culture and how they're going to prevent risks and reduce their environmental footprint," she said. "If something does happen, what is their response going to look like, and how are they going to mitigate it? All those factors are super important."