How to take on environmental property risk | Insurance Business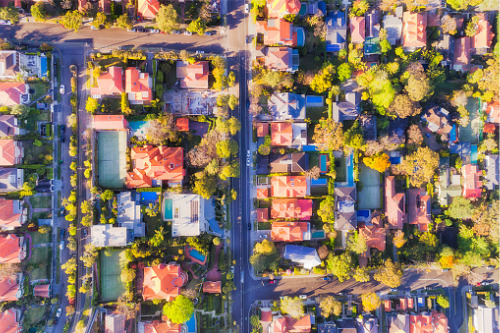 As local governments look to curb urban sprawl and eliminate inner-city poverty and decay, Synapse Services LLC recommends having a structured environmental and professional risk management plan.
However, before that property owners and developers need to understand the exposures they face, as pollutants can be encountered when land is disturbed. As these pollutants are disturbed it may trigger regulatory notification requirements, and cleanup obligations, which could, in turn, cause project delays.
To combat this, environmental and professional insurance has become a valuable tool in the pockets of many developers, as it can remove enough uncertainty that developers can be encouraged to proceed with their projects.
On top of the environmental and professional risks developers take, there are also several barriers faced in a successful redevelopment transaction – mostly revolving around risk and uncertainty. These include third-party liability risks, regulatory risks, timing risks, financial exposures, damages stemming from professional liability generated by the design team on a project, and project delays due to design negligence.
By working with Synapse to gain a strong environmental and professional insurance plan, and to create a structured environmental and professional risk management plan, developers can help to mitigate and plan for any risks going into a project.
Find out more: Discover Synapse's insurance products now.
At Synapse in particular, there are a number of risk management products, beginning with the Owners Protective Professional Indemnity (OPPI) plan, which is offered to construction project owners for damages which stem from professional liability created by the design team on a project.
The coverage provided by OPPI offers project-dedicated professional liability insurance to protect a project owner from any losses which come out of the architect or engineer's negligence.
Synapse also offers the Contractors Pollution Liability Insurance (CPL) plan, which protects developers from third party claims for damages caused by "pollution conditions" which arose from the covered operations.
In terms of environmental damage claims, such as bodily damage, injury or clean up, general liability policies purchased by general contractors and subcontractors contain pollution exclusions. However, to cover this gap, Synapse's CPL plan allows the owner or general contractor to purchase a Contractor's Pollution Liability policy on an owner-controlled basis.
These policies insure the owner, the prime contractor, and all subcontractors against claims stemming from a pollution incident caused by construction activities. These policies are cost effective and provide a comprehensive environmental protection plan for the project, while also providing uniform coverage and adequate limits for all contractors and for the owner.
Finally, Synapse also offers its Pollution Legal Liability plan, which provides protection for site owners and operators in the case of claims arising from injury, property damage, cleanup costs, and defense costs due to a pollution event at the insured's scheduled location.
PLL can also be extended to cover pollution conditions resulting from the transportation of waste or products, and also to environmental liabilities at disposal sites not owned by the developer in question.
However, while Synapse offers a number of risk management products, their services extend beyond that, and can help clients in other ways, beginning with an in-house suite of legal and risk management services, and claims advocacy, offering contract review, pre-claim assist, and continuing education to retail brokers.
"Our in-house legal team is led by Brendan Cotter, an experienced environmental attorney and we will get involved alongside our retail partners to help manage them and their insured's through what can often times be a tricky claims handling process when it comes to a pollution related claim," said David Boren, business development at Synapse.
To find out more about the products offered by Synapse and its team, visit the website at synapsellc.com