MetLife's new coal policy doesn't go far enough – activists | Insurance Business America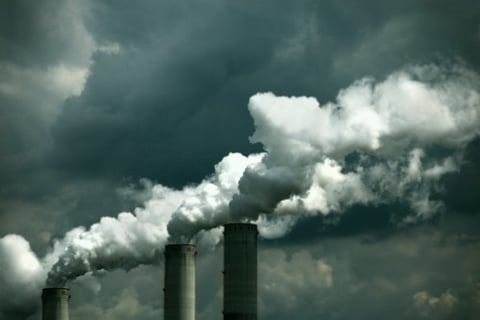 Last month, MetLife became the first US-based life insurer to adopt a policy restricting investments in coal. However, climate advocacy groups say the policy does not go far enough.
MetLife's new policy states that the company will make "no new investments in miners or utilities deriving 25% or more of their revenue from thermal coal." The policy will be implemented prior to the end of the year, according to MetLife.
The new policy makes MetLife the first major US life insurer to adopt a policy on coal investing. However, MetLife is just the latest insurance company to shift its capital away from fossil fuels. To date, 19 global insurers have adopted policies restricting coal underwriting, and nearly 30 major insurers have adopted policies on coal investments, according to advocacy group Insure Our Future.
However, MetLife's new policy "fails on numerous counts," Insure Our Future said. The group pointed to loopholes for existing coal holdings and third-party assets, as well as what it called "an inadequate definition of a coal company." For instance, MetLife's definition doesn't take into account how much power electricity producers generate from coal, it said.
"The best metric to reflect the climate impact of coal power companies is to measure the share of coal in their power generation as opposed to their coal-related revenue, particularly given how unprofitable coal is," Insure Our Future said.
The advocacy group also said that MetLife should commit to lowering its coal company thresholds to zero to support a full exit from coal by 2030 in European countries and by 2040 elsewhere.
The new policy also fails to address MetLife's investment in oil and gas companies, which can include tar sands, oil and fracking concerns. MetLife and its subsidiaries have invested $14.4 billion in oil, gas and utilities, according to the California Department of Insurance.
"Even with the new policy, MetLife remains a global laggard on climate action," Insure Our Future said. Other insurers, including AXA, The Hartford and Liberty Mutual have enacted much more aggressive policies regarding divestiture from fossil fuels.
"As one of the biggest life insurers in the US, MetLife has a unique responsibility to address its historic complicity in fueling the climate crisis," said Elana Sulakshana, energy finance campaigner for the Rainforest Action Network. "The new coal policy, which has none of the ambition of MetLife's US and global peers, does not meet that responsibility."