Trash talk: insuring California's waste management operators | Insurance Business America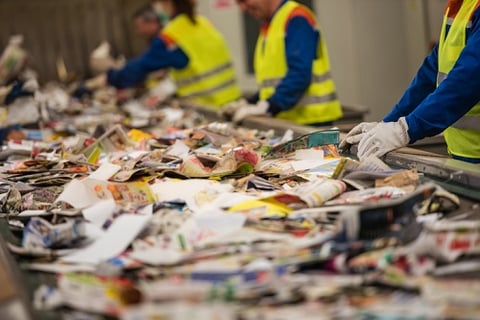 When it comes to trash talking, the guys at Integro's waste division might be the best in the game.
Solid Waste Insurance Management (SWIM), the Integro program handles the trash industry – providing property and environmental insurance, liability coverage, workers' comp, and risk management to companies that collect and dispose of city waste.
While the pre-dawn services offered by garbage collectors is often taken for granted, the insurance agents behind this ever-adapting, technology-driven industry know exactly what is involved in keeping the waste business running.
SWIM president Scott Snowden recently spoke with Insurance Business about the challenges of catering to the waste management industry.
"In the olden days, all you had to do was pick up the trash and throw it in a landfill somewhere and call it a day," he said. "These guys have had to be creative, they're always lean from a business standpoint, they've had to be responsive and innovative, and very competitive.
"We've had to grow with our clients and grow with our carriers … as they [the waste companies] have had to grow and evolve. The ones who didn't grow and evolve had to sell. These guys are all entrepreneurs, they're extremely hard-working."
Celebrate excellence in insurance. Nominate a worthy colleague for the Insurance Business Awards.
SWIM operates under an exclusive contract with
XL Catlin
and has done so for the past 12 years, Snowden said. The insureds SWIM writes for collect and dispose of waste from restaurants, offices, and industrial, construction, and retail areas, rather than curb-side household refuse. The business is wide-ranging.
"We're covering property, inland marine, general liability, auto liability, auto physical damage, and excess-slash-umbrella liability … and pollution legal liability," Snowden said. "That's pretty much what we do within the program, but outside of that are some of the challenges that are hitting everybody else [too] - the areas of employment practices liability, directors and officers, and cyber – all of these ancillary coverages have become a part of these guys doing business.
"It's complex [work]. It's very rare that a broker steps in and is able to handle this type of account."
Though garbage collection may seem like an old-fashioned service for those of us lucky enough to grow up with trucks collecting our trash every week, the industry is constantly innovating, Snowden said. So the insurance agents need to change and innovate with it.
Truck technology is constantly changing, too, with fewer garbage-men involved in the new, largely-automated trucks. Vehicles that used to cost $100,000 are now essentially work stations, costing upwards of $400,000 apiece. Recycling stations are also getting better and cleaner, with stricter regulations.
"Our book of business, or our client segment … we have companies as small as 15 trucks and up to 1,000 trucks," he said. "On average, I'd say, most of our clients are probably 50-100 trucks. We've been expanding [elsewhere in the western US], but currently our focus remains good old California, which is challenging enough – it's probably the most challenging state to operate in from a regulatory standpoint, a contractual standpoint, a liability standpoint, a client expectation standpoint. It's a very demanding state."
Related stories:
The emergence of environmental liability insurance
California opening roads to autonomous cars