Zurich emphasizes importance of environmental sustainability | Insurance Business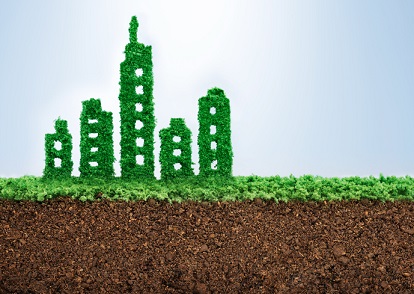 Insurers know better than most the damaging reality of climate change. However, just insuring against it isn't enough – not for
Zurich
anyway. The global insurer is making sure plenty of its global offices are either carbon-neutral or heading that way.
On the one-year anniversary of its North American headquarters opening in Schaumburg, IL, this month, the company announced a more than 30% decrease in energy and water consumption compared to its previous location. It also continues to source 100% renewable electricity for the HQ.
Celebrate excellence in insurance. Join us at the Insurance Business Awards in Chicago.
Anja-Lea Fischer, group head of environmental performance for Zurich Insurance, said the environmental sustainability of the building was important for the company – and the planet.
"As an insurance company, we understand the risks imposed by climate change and, as a responsible corporate citizen, we understand the importance of mitigating our own direct impact on the environment," she said.
"[And,] while sustainability is very important from an environmental perspective – supporting a healthy world today, to enable a healthy world tomorrow – sustainability also has a strong financial business case."
At the North American HQ, for example, the water and energy reductions have also contributed to operational costs savings of more than $800,000 in its first year.
"When we reduce our environmental impact, we are reducing energy costs, water costs, travel costs, etc," she explained. "It also supports our competitiveness in the customer, investor and employee markets. People are increasingly aware of the importance of corporate and environmental responsibility. They want to invest their time and money with a company they believe is committed to sustainability."
The North America HQ in Illinois is just one example of Zurich's "commitment to sustainable office buildings globally," Fischer said. Other examples include the company's Swiss operation, the global HQ, and the German operation is also "pursuing the local German sustainability standard."
"Zurich also has a green leasing program, where we support the selection of efficient and sustainable office locations. We are increasingly seeing more sustainability certified office locations enter our portfolio," Fischer said.
The building's design and positive impact on the community have also contributed to the Illinois headquarters winning 12 architectural and building awards.
Related stories:
Is Zurich on the acquisition trail?
Zurich bucks trend by reducing tech project spend