Zurich, ICS announce partnership to create new captive | Insurance Business America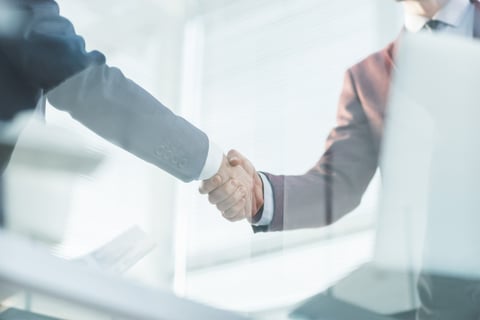 Zurich North America and Innovative Captive Strategies (ICS) have announced that they have partnered to create Envision Re, a captive for sustainability-minded companies.
"Envision Re's sustainability lens is unique in the group captives marketplace," said Dawn Hiestand, head of group captives at Zurich North America. "The Envision Re captive will provide the usual advantages of a member-owned, Zurich-fronted captive, offering companies greater control of their auto, general liability and workers' compensation risk management programs, with the added value of services and support for members' sustainability objectives.
"These companies will have access to innovative, sustainability-oriented services from our risk engineering unit, Zurich Resilience Solutions, as well as the ability to share best practices with like-minded companies in the captive to help each of them make progress on their respective goals."
Zurich said the difference at Envision Re begins with its member vetting process. Prospective members of the captive will undergo a sustainability assessment of their carbon footprint and energy consumption, led by Zurich Resilience Solutions. The purpose of the assessment is not to hold members to a specific standard, but to provide them with baseline data and a report they can use to develop or adjust their sustainability efforts.
Members can be at various points along the sustainability continuum, Zurich said. Members will gain access to Zurich's products, services, partnerships and knowledge. Zurich Resilience Solutions has developed more than 18 sustainability-oriented services, including climate change modeling and energy-saving infrared scanning. Zurich's own ESG rating was recently upgraded to the highest possible by MSCI, which provides research and analysis for the global investment community.
The Envision Re will be managed by ICS, which specializes in creating member-owned group captives. ICS manages more than 35 group captives in both the property-casualty and employee benefits spaces.
Read next: Zurich charitable arm launches Urban Climate Resilience Program
"ICS has built its reputation around creating captives with higher engagement and more control with a peer-group experience for its captive owners," said Tim Flattery, captive consultant and shareholder at ICS. "This leads to loss ratios that outperform the industry standards. ICS and Zurich are now taking this same model that has led to so much success in loss prevention and added the focus of sustainability."
The captive is vetting member companies in sectors including agriculture, alternative energy, construction, manufacturing, professional services, supply chain, technology, transportation and logistics, and wholesale. It will align with the typical group captive structure with one addition: a sustainability committee in addition to the risk control, finance and underwriting committees.
Zurich said that the launch of Envision Re reflects its broader commitment to sustainability.
"Reducing reliance on fossil fuels and carbon emissions remains a key priority for Zurich, both in our own business and in how we support customers, and Envision Re is an example of this," said Kristof Terryn, CEO of Zurich North America. "Last year, Zurich Insurance Group celebrated its 150th anniversary, and as we look to the future we will continue to develop innovative approaches and solutions to support sustainability for all."
Have something to say about this story? Sound off in the comments below.