Aetna under fire after shocking testimony by former medical director | Insurance Business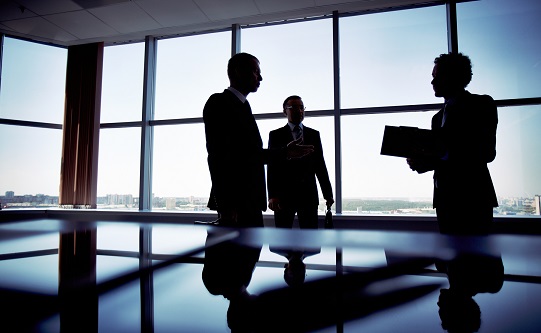 Aetna has come under fire after a shocking revelation by a former medical director, who has admitted under oath he ignored patients' records when deciding whether to grant care.
California's Insurance Commissioner Dave Jones has launched an investigation into the insurer after CNN showed him a transcript of Dr. Jay Ken Iinuma's testimony. Iinuma, who served as medical director for Aetna for Southern California from March 2012 to February 2015, said he was following Aetna's training, in which nurses reviewed records and made recommendations to him.
"If the health insurer is making decisions to deny coverage without a physician actually ever reviewing medical records, that's of significant concern to me as insurance commissioner in California - and potentially a violation of law," Jones told CNN. "[It's troubling that] during the entire course of time he was employed at Aetna, he never once looked at patients' medical records himself.
"It's hard to imagine that in that entire course in time, there weren't any cases in which a decision about the denial of coverage ought to have been made by someone trained as a physician, as opposed to some other licensed professional. That's why we've contacted Aetna and asked that they provide us information about how they are making these claims decisions and why we've opened this investigation."
Aetna, which is the third-largest insurance provider with 23.1 million customers, has responded by telling CNN it looks forward to "explaining [its] clinical review process to the commissioner."
The shocking admission by Aetna's former medical director came out during a lawsuit filed against the insurer by college student Gillen Washington. The 23-year-old, who suffers from a rare immune disorder, has accused Aetna of breach of contract and bad faith, saying he was denied coverage for an infusion of intravenous immunoglobulin (IVIG) when he was 19. Aetna has rejected the allegations, arguing that Washington failed to comply with their requests for blood infusions.
Iinuma signed the pre-authorization denial of Washington's care. During his videotaped deposition in October 2016, he said he never read Washington's medical records and had little idea on how to treat it. He said it was Aetna protocol to base his treatment decisions off "pertinent information" provided by a nurse, and that he very rarely – "zero to none" times in the course of a month – called a nurse to ask for more details.
Washington's attorney, Scott Glovsky, told CNN he had "never heard such explosive testimony in two decades of deposing insurance company review doctors." He was not alone in his shock. with Dr. Arthur Caplan, founding director of the division of medical ethics at New York University Langone Medical Center, describing Iinuma's testimony as "a huge admission of fundamental immorality."
"People desperate for care expect at least a fair review by the payer. This reeks of indifference to patients," Caplan said, adding the testimony shows there "needs to be more transparency and accountability" from private, for-profit insurers in making these decisions.
Aetna provided a written statement when probed by CNN about the California investigation, which said: "We have yet to hear from Commissioner Jones but look forward to explaining our clinical review process. Aetna medical directors are trained to review all available medical information - including medical records - to make an informed decision. As part of our review process, medical directors are provided all submitted medical records, and also receive a case synopsis and review performed by a nurse.
"Medical directors - and all of our clinicians - take their duties and responsibilities as medical professionals incredibly seriously. Similar to most other clinical environments, our medical directors work collaboratively with our nurses who are involved in these cases and factor in their input as part of the decision-making process."


Related stories:
CVS Health completes acquisition of Aetna
CVS Health and Aetna deal could drive health care costs down