Four pharmacists, doctor charged in $5 million insurance scam | Insurance Business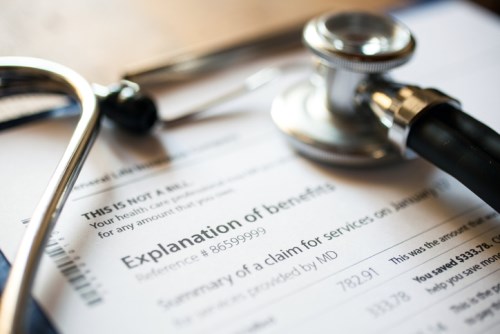 Four pharmacists, a doctor and a patient recruiter in Michigan have been indicted on charges in connection with a scheme to defraud insurance companies.
Charged in the indictment were pharmacists Samir Berri, Anthony Cole, Shamimur Rahman, and Ghassan Hamka. Also charged were Dr. Asm Akter Ahmed and patient recruiter Fouzi Ramouni. Berri, Ahmed and Ramouni were also charged with distributing and conspiring to distribute controlled substances.
Authorities said that between 2011 and 2017, the four pharmacists – who were co-owners and pharmacists-in-charge of four Michigan pharmacies – fraudulently billed Medicare, Medicaid and Blue Cross Blue Shield for controlled substances that were dispensed, and for high-priced medications that weren't dispensed. The scam was first detected by Medicare, which noticed a deficit between each pharmacy's recorded inventory and the claims that each was submitting for reimbursement.
The phony billings netted the pharmacies total profits of more than $5 million, which the co-owners used for their own personal expenses. Authorities said that the defendants even billed insurance companies for providing medication to patients who were already dead.
Some of the phony billings were allegedly generated in connection with a related conspiracy between Berri, Ahmed and Ramouni. Authorities said that Ramouni recruited and paid Medicare and Medicaid recipients to visit Ahmed, who – without a genuine examination or showing of medical necessity – prescribed opioids to those patients. He also often prescribed expensive and unnecessary medications. Ramouni and the patients would then take the opioid prescriptions to be filled at Berri's pharmacy. Berri would in turn bill the patient's insurance company for dispensing the controlled substance, as well as for the expensive medications. According to the indictment, the controlled substances fraudulently dispensed had a street value in excess of $1 million.
"Today's opioid epidemic is fueled in part by the greed of certain doctors, pharmacists who knowingly divert legitimate pain medications and narcotics to drug dealers for illegal distribution in our communities," said US Attorney Matthew Schneider. "To make matters worse, these doctors and pharmacists sometimes defraud Medicare, Medicaid and private insurance in order to generate even greater profits for themselves. We will continue to use every means available to investigate and prosecute these cases."
If convicted, the defendants each face up to 10 years in prison and fines of up to $250,000.
Related stories: