GEICO files $4 million lawsuit over fraudulent billing claims | Insurance Business America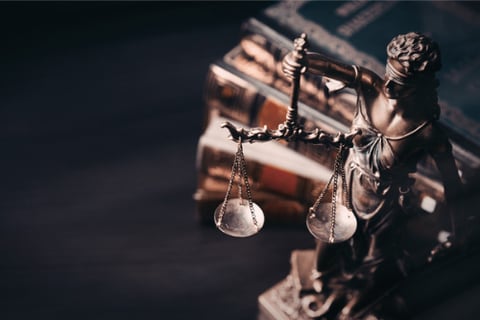 GEICO is suing a New York-based pharmacy company for its alleged role in an insurance billing fraud scheme.
The insurer filed a civil RICO lawsuit through its representative Rivkin Radler LLP, naming SMK Pharmacy Corporation, dba Nature's First Long Term Care and Compounding as the defendant. The lawsuit also names the pharmacy owners Alexander Burlak, Marc Kassman, Kim Volman, and Simon Field as additional defendants in the lawsuit.
In a copy of the complaint obtained by ALM for Law.com, GEICO alleged that the defendants perpetrated a "massive fraudulent scheme" by exploiting New York's no-fault insurance system to submit over $4,023,200.00 in falsified pharmaceutical billing. The insurer also specifically accused the defendants of submitting thousands of fraudulent charges for payments related to medically unnecessary pain prescription drug products, which included topical compounded pain creams, topical pain gels and ointments, as well as topical pain patches. These were all allegedly charged to the insurer, along with other prescription drug medications.
GEICO also claimed that the defendants dispensed the fraudulent pain medications to individuals involved in auto accidents who were eligible for coverage through the insurer. As part of the scheme, the defendants colluded with several prescribing healthcare providers and unlicensed laypersons who work at or are associated with medical clinics that almost exclusively treat no-fault auto collision patients, it was suggested.
The complaint claimed that due to this arrangement, the defendants steered the prescribing healthcare providers and unlicensed laypersons to prescribe large volumes of "boilerplate, formulaic, and medically unnecessary prescriptions" in exchange for kickbacks. The colluding clinics were allegedly given rubber stamps or labels by the defendants to make these prescriptions, which were directed to SMK Pharmacy.
GEICO is seeking to recover over $1,184,700 that it claims the defendants stole from it. The insurer is also looking for a declaration that it is not legally obligated to pay reimbursement to SMK Pharmacy of more than $1,926,600 in pending fraudulent no-fault claims that the defendants submitted or caused to be submitted through SMK Pharmacy.
The lawsuit was filed in the US District Court, Eastern District of New York on June 08, 2021.