Insurance company under fire as employees get priority COVID vaccine | Insurance Business America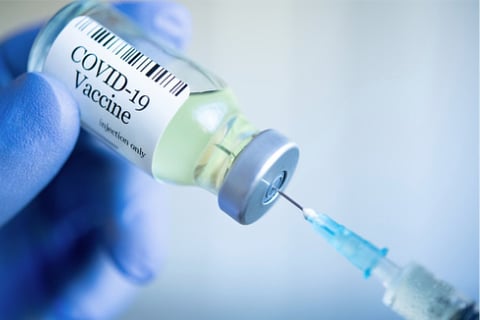 Priority Health – a Michigan-based health insurance company owned by integrated managed care organization Spectrum Health – is being criticized for prioritizing the vaccination of its own employees over its clients against the COVID-19 virus.
Jamie Mills, a health consultant who works with Priority Health, initially thought that it was a rumor that the company would be providing its employees the vaccine ahead of their elderly charges. But she later confirmed the news.
"I'm angry about it," Mills told WOOD TV8 News in an interview. "I am angry because I know people in nursing homes and I know people who have lost their lives due to this illness."
WOOD TV8 News reached out to Priority Health for a statement, but the insurer declined to comment. Instead, Priority Health directed the news outlet to parent company Spectrum Health, which explained that most of its front-line employees who want the vaccine have received it. Spectrum also said that it still has doses in stock, and that its distribution is limited.
"We understand the urgency of reaching all members in our community with the vaccine as soon as possible," Spectrum said in a statement. "At this time, we do not have permission from the State to vaccinate those outside of Phase 1a."
The company also said that 99% of its 1,700 employees are working from home during the pandemic, and that some have returned to work in their offices – but not those who are based in hospitals.
Mills is aware that Michigan Governor Gretchen Whitmer and other politicians want to save the elderly and frontline workers first, hence the Phase 1a vaccine priority group. However, people who are working from home at 35 years old "do not need to be first in line in that vaccine," the health consultant said.
The Phase 1a group refers to people serving in healthcare settings with direct/indirect exposure to patients or infectious materials and are unable to work from home. Residents of long-term care facilities are also classified under the Phase 1a group.
"How can you vaccinate a 25-year-old over your own clients who are disintegrating in these nursing homes and assisted living because of no human contact? How can you morally not stand up and say no?" Mills added.
After Phase 1a, Phase 1b is the next group to be given priority for the vaccine – these are frontline essential workers and individuals 75 years of age and older.
WOOD TV8 News also reported that employees from other insurance companies in Michigan such as McLaren and HAP are also receiving the vaccine during Phase 1a. Both companies are also part of integrated healthcare systems.